Michigan's 'Foreclosure King' David Trott Is Trying to Win a Seat in Congress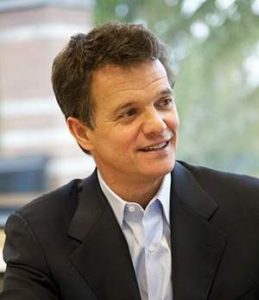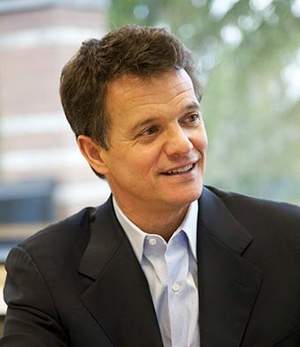 This is a great article about David Trott by David Dayen that appeared in the New Republic
Only four House incumbents lost primaries this year, and you'd think their vanquishers would have by now a clear path to Congress. But in Michigan's 11th Congressional district, the upstart David Trott is facing a significant obstacle: his past. Trott used to own the largest "foreclosure mill" law firm in Michigan, one that churned out hundreds of thousands of evictions after the housing bust. His firm made money off virtually every aspect of the foreclosure process. And the company used what adversaries describe as unscrupulous and potentially illegal tactics to ensure evictions, even when foreclosures were preventable.
"He built the machine that was made to feed off of human misery," said Curtis Hertel Jr., register of deeds for Ingham County, Michigan, who tangled with Trott's law firm on a number of cases. "I've had kids crying in my office. I've seen terrible human tragedy, and frankly, they didn't care."
Trott won the 11th District Republican primary in August. Armed with the backing of Michigan's political establishment and over $2 million of his own money, he outspent reindeer farmer and Santa Claus impersonator Kerry Bentivolio 25-1. Bentivolio was elected in a fluke in 2012 when no other Republican qualified for the ballot. However, the seeds of Trott's potential troubles could be found in a small ad buy in that race by an outside Tea Party group called the Freedom's Defense Fund.
The ad dubbed David Trott the "foreclosure king," and criticized him for evicting 101-year-old Texana Hollis, throwing her out into rainy streets at night and tossing her medication in a dumpster. (A charity led by writer Mitch Albom eventually bought Hollis' home and let her remain there; she died in January at the age of 103.) Trott still won—and sold his stake in Trott & Trott a week later—but the ad exposed a vulnerability that a stronger general election opponent could target.
Mortgage servicing companies typically hire one or two law firms to conduct all the foreclosure business in a particular state. Trott & Trott, the law firm founded by David Trott's father, cornered that market in Michigan, working for banks like JPMorgan Chase, Bank of America, and Wells Fargo, along with government-sponsored entities like Fannie Mae and Freddie Mac. Trott was quoted in a 2007 interview saying that foreclosures were "all we've ever done." He would grow the firm to 1,800 employees, processing two-thirds of all Michigan foreclosures and completing as many as 80,000 foreclosures a year. The name Trott was well-known throughout Michigan: In 2013, anti-foreclosure activists set up "Trottville" encampments across the state to protest evictions.
Trott & Trott profited from more than just legal work on foreclosures. The company bought up ancillary businesses needed to successfully foreclose in Michigan. Trott & Trott owned or held a significant stake in Detroit Legal News, which publishes 80 percent of Michigan's required legal notices prior to foreclosure; NDeX, a company that processes mortgage paperwork; the Attorneys Title Agency, which does title searches for the law firm; and Coldwell Banker Weir Manuel, a real estate firm that handles many of the foreclosed properties.
"Normally foreclosures only pay a little money, but when you monetize every part of the foreclosure process, it's actually very lucrative," said Curtis Hertel Jr. Trott and his wife are worth between $60.2 and $204.9 million, according to a review by the Detroit Free Press.
Trott, who did not return requests for comment, has claimed that he merely operated on behalf of clients and never deliberately foreclosed on homeowners. Several homeowners and attorneys complained that Trott's lawyers refused to show up to state-mandated mediation sessions designed to prevent foreclosures, and did not offer any leeway to those struggling to save their homes, even when they had the ability to pay. "Trott & Trott has been extremely nasty to us," said Nikki Curl in 2008, after the law firm refused to extend a deadline. "A Trott & Trott attorney told me, 'You better stop filing stuff or you will be paying my attorney fees.'" Another homeowner, Martin Powelson, sued Trott & Trott in 2010 for clearing out a home he owned that had not been foreclosed upon.
"They would not negotiate," said Ven Johnson, a lawyer with several cases involving judgments obtained by Trott & Trott. "Their position was that if the homeowner wasn't current, there was no going back. Every single week we would see courtrooms filled with Trott lawyers fighting with people who were begging to just make a partial payment or get an extension. And they would just say no."
Anti-foreclosure activists like Steve Dibert accuse Trott & Trott of "dual tracking," simultaneously negotiating a loan modification and pursuing foreclosure. This practice has been subsequently banned by the Consumer Financial Protection Bureau. The company allegedly violated Michigan law by dual tracking Jeff Reed, an ex-Green Beret, without posting the required foreclosure notices or honoring the loan modification Reed negotiated with JPMorgan Chase. The bank eventually fired Trott's law firm from the case. Trott & Trott attorneys Ellen Coon and Kenneth Kurel also "robo-signed" fraudulent mortgage documents, often with forged signatures, and filed them with county recording offices.