MFI-Miami's International Media Coverage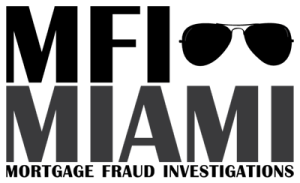 MFI-Miami has become an international leader in investigating mortgage fraud since inception in 2008. This is due to the extensive media coverage it's investigations receive. 
Several MFI-Miami blogs have been the subject of numerous discussions on The Keiser Report and RT. Steve Dibert has made multiple appearances on the show.
A 2009 BBC documentary about the Baltimore Ghetto Loans lawsuit against Wells Fargo highlighted an MFI-Miami report.
A Korean Broadcasting documentary about the U.S financial crisis in 2011 featured Steve Dibert and several MFI-Miami clients. The documentary focused on the aftermath of the financial crisis and the effect it had on the U.S. real estate market.
The German financial magazine Capital also profiled Steve Dibert and MFI-Miami. The article focused on MFI-Miami's much-publicized 2009-2010 investigation involving Deutsche Bank. As a result of Deutsche Bank's involvement in the foreclosure crisis in the U.S. In addition, to Capital, the Financial Times-Deutschland and Handelsblatt covered MFI-Miami's investigation into Deutsche Bank. 
National and Local Media Coverage
CNBC has interviewed Steve Dibert multiple times. He has also been quoted as an expert in the Huffington Post. He also has also been quoted in USA Today, National Mortgage News, Mortgage Servicing News and the Real Deal.
South Florida media outlets such as The Miami Daily Business Review, The Miami Herald, and The Real Deal have covered MFI-Miami
The Florida Center For Investigative Journalism also profiled an investigation by MFI-Miami. 
The Boston Herald featured MFI-Miami in a 3-page spread in November of 2009.
The Detroit News, Metro Times, MLive and The Northern Express in Michigan have also featured MFI-Miami.