An Invitation To Lawyers From MFI-Miami. We Can Help You Help Your Clients Save Their Homes.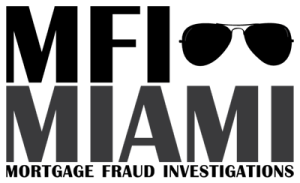 MFI-Miami extends this invitation to lawyers because all too often lawyers find themselves intimidated in their battle against a federal prosecutor or a deep-pocketed Wall Street Bank.
We also act as a guide for lawyers navigating the minefields of bureaucracy and financial techno-babble that are inherent in foreclosure cases.
MFI-Miami has taught dozens of lawyers the nuances of mortgage lending and can help any lawyer. MFI-Miami also has access to lawyers who are willing to assist any lawyer across the United States. If need be, these lawyers are willing to work in either a co-counsel position or in a Pro Hac Vice capacity.
We also have access to an army of accountants, bank regulators, former FBI agents, mortgage compliance experts and collateralized debt experts. As a result, this gives our clients unmatched strength to challenge any prosecutor or financial institution. 
Our team members have given depositions and testified in cases across the United States. MFI-Miami staff members have been recognized by the Comptroller of the Currency and the Civil Rights Division of the U.S. Department of Justice. We also have access to forensic accountants. In addition, we have former FBI agents who testify for the federal government in drug and money laundering trials. 
Consider the advantages MFI-Miami offers when your case:
• Assistance with case costs.
• Access to and contact with top-tier expert witnesses.
• Decades of collective wisdom and experience strategizing your case.
• Access to proven trial lawyers willing to assist you with your case.
• Experience dealing with lending regulators, foreclosure mills, and financial institutions.
MFI-Miami has streamlined the path to victory. Therefore, we invite you to contact our office now to discuss how MFI-Miami can help you better serve your client.