An Invitation To Lawyers From MFI-Miami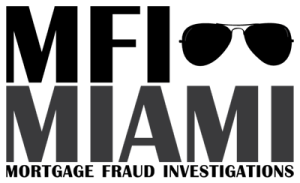 MFI-Miami extends this invitation to lawyers because all too often lawyers find themselves intimidated in their battle against a federal prosecutor or a deep-pocketed Wall Street Bank.
We also act as a guide to assist lawyers in navigating the minefields of bureaucracy and financial techno-babble that are inherent in these types of cases.
MFI-Miami has taught dozens of lawyers the nuances of mortgage lending and can help any lawyer. MFI-Miami also has access to lawyers who are willing to assist any lawyer across the United States. If need be, these lawyers are willing to work in either a co-counsel position or in a Pro Hac Vice capacity.
We also have access to an army of accountants, bank regulators, former FBI agents, mortgage compliance experts and collateralized debt experts. As a result, this gives our clients unmatched strength to challenge any prosecutor or financial institution. 
Our team members have given depositions and testified in cases across the United States. MFI-Miami staff members have been recognized by the Comptroller of the Currency, the Civil Rights Division of the U.S. Department of Justice. 
Consider the advantages MFI-Miami offers when your case demands vision and a strategy:
• Assistance with case costs
• Access to and contact with top-tier expert witnesses
• Decades of collective wisdom and experience strategizing your case
• Access to proven trial lawyers willing to assist you with your case
• Experience dealing with lending regulators, foreclosure mills, and financial institutions
MFI-Miami has streamlined the path to victory. Therefore, we invite you to contact our office now to discuss how MFI-Miami can help you better serve your client.