Will The Real Kenneth Kurel From Trott & Trott Please Stand Up!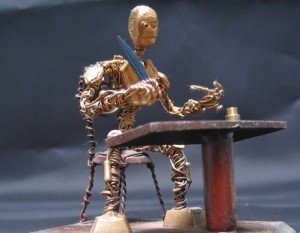 MFI-Miami has discovered 8 different and unique signatures for Kenneth Kurel (P58771) from foreclosure mill, Trott & Trott on file with four different Register of Deeds across Michigan. Kenneth Kurel is an attorney with the law firm of Trott & Trott. The foreclosure mill handles nearly two-thirds of the foreclosures in Michigan.  Although Kurel's signature lacks the diverse creativity of his cross town rival Marsall Isaacs at Orlans Associates, you can still see distinct differences in his various signatures
David Trott's holdings also include the Detroit Legal News and its sister publications legal publications across the state.  Last year, he bought Greco Title Company and in 2009 bought a controlling share of Phillip R. Seaver Title Company. He merged both with his Lawyers Title Agency.  Since 2009, Trott has also acquired Weir Manuel Realtors and Coldwell Banker Schweitzer in metro Detroit.