MFI-Miami Commands Results With Its Unparalleled Success 
MFI-Miami commands results like no other mortgage fraud or loan auditing company in the U.S. Our staff all come from the lending and banking industries. In addition, MFI-Miami also has access to an army of forensic accountants, former FBI agents, and secret service agents.
We also have access to mortgage compliance experts and collateralized debt experts. As a result, this gives MFI-Miami unparalleled strength to challenge any financial institution in a public debate or courtroom across the U.S.
MFI-Miami commands results because our staff members have given depositions and testified in foreclosure cases in Florida, Kentucky, Maryland, Michigan, New Jersey, New York and Pennsylvania. One of our team members has received special recognition from members of the United States Congress.
Here is how MFI-Miami commands results:
MFI-Miami commands results with unparalleled access to data, information, and experts in the area of foreclosure defense. As a result, we have helped our clients secure over $750 million in principal write-downs and discharged mortgages since 2008.
MFI-Miami Founder Steve Dibert began helping Mary Eveleigh of Charlevoix, Michigan prior to starting MFI-Miami in 2006.
Mary was a victim of a "straw deal" foreclosure rescue scam. Steve and Mary fought for six years to prove she was a victim of mortgage fraud by the shady investor. Mary was finally victorious in 2012. 
Steve Dibert's investigations into shady modification companies served as the catalyst for the FTC's Mortgage Assistance Relief Services Rule. MARS strictly regulates how loan modification companies are allowed to charge for services as a result.
MFI-Miami investigated several properties in the Baltimore Ghetto Loans lawsuit involving Wells Fargo in 2009. As a result, this lawsuit led to Wells Fargo settling with the City of Baltimore for $175 Million dollars.
"I don't write polite letters and I don't like to negotiate. I like to fight." -Roy Cohn
MFI-Miami's investigations scored a trifecta with three properties owned by Dominick Sammarone in 2010. The investigations led to Mr. Sammarone getting a 75% principal write-down on one property. A 50% principal write down on the second property and the nullification of the mortgage on the third property.
MFI-Miami was able to prove both Bank of America and Fannie Mae lacked standing to evict Robin Roberts from her Michigan home in 2012.
Orlans Associates failed to record an assignment or a deed from Fannie Mae to Bank of America. 
Consequently, Orlans Associates then proceeded to illegally evict Roberts as if nothing had happened. MFI-Miami and her attorney stopped the eviction.
MFI-Miami successfully stopped a tax foreclosure on Detroit cancer victim Kelly Parker in 2012. 
Lawyers working at the direction of MFI-Miami negotiated a cash settlement with Bank of America arguing the tax foreclosure was because of their negligent handling of Ms. Parker's mortgage escrows.
In 2012, MFI-Miami was also successful in stopping JPMorgan Chase from illegally foreclosing on retired Green Beret Jeff Reed. Steve Dibert was also successful in removing Detroit-based foreclosure mill attorney David Trott as JPMorgan Chase's lead counsel on the case.
"Knocking him down won the first fight. I wanted to win all the next ones, too. So they'd leave me alone." -Ender Wiggin, Enders Game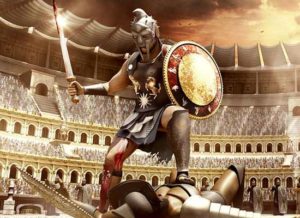 Lee Friedman had his mortgage rescinded in 2014 thanks to MFI-Miami. An Orlando judge dismissed a foreclosure action with prejudice brought by Deutsche Bank.
MFI-Miami and Attorney Craig Brand proved Deutsche Bank lacked standing to foreclose. Deutsche Bank had also attempted to foreclose on Friedman four other times since 2008. Craig Brand blocked all foreclosure attempts.
The Appellate Division of the New York Supreme Court upheld an argument made by MFI-Miami in April of 2014. 
MFI-Miami and Attorney John Schwarz argued First Franklin Mortgage Loan Trust 2005-FF1 lacked standing to foreclose on Traci and Germaine Gales. The MBS trust possessed no evidence they held the original note when they filed the complaint.  
MFI-Miami scored another victory in 2014 against Deutsche Bank and Ocwen. Steve Dibertwith the help of attorney Steven Stutman stopped Deutsche Bank from foreclosing on 9/11 responder James Campisi. MFI-Miami' used its influence in finance media to expose the way Ocwen was treating James Campisi. This exposure forced Deutsche Bank and Ocwen to negotiate a loan modification with Mr. Campisi.
An MFI-Miami investigation forced the now-defunct Residential Credit Solutions to lower Gloria Myer's mortgage from $78,000 to $25,000 on her Detroit home in 2014.
Attorney Daniel Milian and MFI-Miami forced JPMorgan Chase to voluntarily dismiss with prejudice a foreclosure action against Olympia Zacharakis in 2015. MFI-Miami's research proved the endorsement stamped on the note by a Washington Mutual executive was fraudulent. Steve Dibert proved the mortgage note had not been endorsed until three years after the executive left her position. As a result, JPMorgan Chase withdrew their foreclosure action.
I bring out the worst in my enemies and that's how I get them to defeat themselves. -Roy Cohn 
Steve Dibert and MFI-Miami scored another victory against Ocwen again in 2015. MFI-Miami was able to convince Ocwen to remove its lien on the Detroit home of the late Marion Wright.
MFI-Miami could prove Bear Stearns Asset-Backed Securities 1 Trust 2005-CL1 did not possess the note. Steve Dibert showed that the entity assigning the mortgage could not legally assign the mortgages. 
Attorney Craig Brand and MFI-Miami argued that JPMorgan Chase lacked standing to foreclose on Yosvani Alfonso and his grandfather in 2013.
The Florida 4th District Court of Appeals agreed with both Craig Brand and Steve Dibert in January 2016. Consequently, the Florida 4th DCA overturned the 17th Circuit Court's ruling and handed the property back to Alfonso and his grandfather.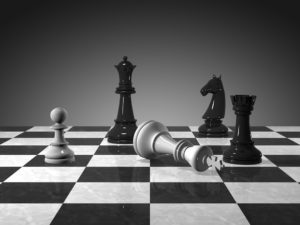 Mike Conroy was in a four-year foreclosure battle with Suntrust Bank in New York until he hired MFI-Miami. Steve Dibert discovered that Suntrust lacked the standing to foreclose. MFI-Miami consequently had several terse emails with Suntrust's lawyer in Miami. As a result of these emails, Suntrust then agreed to a principal reduction of $200,000 along with a 3% interest rate. The mortgage balance was lowered from $581,000 to $374,000. Suntrust also lowered his interest rate from 6.875% to 3%.
"My scare value is high and my arena is controversy. My tough front is my biggest asset." -Roy Cohn
MFI-Miami scored a victory for another 9/11 hero in 2017. CEO Steve Dibert stopped the foreclosure of former NYPD Policeman George Lewis by Nationstar and later Shellpoint Mortgage. MFI-Miami also successfully negotiated a loan modification under the leadership of Attorney Steven W. Stutman.
Lawyers for Select Portfolio Servicing and a Bank of New York Mellon MBS Trust voluntarily withdrew a foreclosure action with prejudice against MFI-Miami client Eliaqin Ortega in 2017.
Servicer SPS supplied MFI-Miami with conflicting copies of the Note. MFI-Miami could also show MERS did not have legal authority to assign the mortgage on behalf of originating lender Colonial Bank. the Ortega's lawyer, Claudio Cedrez Pellegrino had the case dismissed.
In October, 2019, MFI-Miami client Fred Feit of New York received a $300,000 principal writedown and a loan modification after MFI-Miami found serious flaws in his Wells Fargo Mortgage.