Will Bail Bondsman Wayne David Collins Rat You Out To Law Enforcement?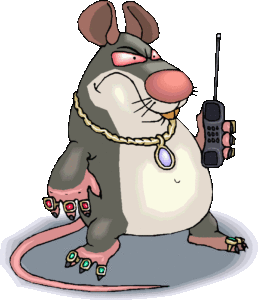 Miami bail bondsman Wayne David Collins likes to boast about his cozy relationships with law enforcement types. But will Wayne David Collins rat you out to them?
If it means getting himself out of trouble or putting money in his pocket, you better believe he would.
The former Henry Hill wannabe from Rhode Island is so enamored by law enforcement types that he shook down other bail bondsmen in South Florida to financially support the election of former and now disgraced Broward County Sheriff Scott Israel.
Collins especially likes to brag to his bail bond clients about his tight relationship with the FBI in South Florida. In addition, he used to like to brag about his relationship with former Broward County Sheriff Scott Israel.
The Former Henry Hill Wannabe Likes To Threaten Clients That He Will Snitch Them Out To The Feds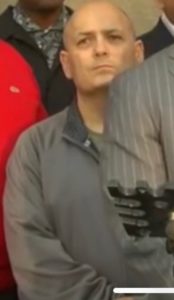 Collins convinces his clients that he has the inside track with federal prosecutors and the FBI. He does this so he can shake them down for more money. He attempted to do so to Canadian couple Nancy Sanchez and Cesar Plaza.
Court documents allege Collins demanded an additional $180,000 from the couple.  Federal prosecutors later dropped the charges against Plaza. Collins refused to return the $180,000.
He claimed he had inside knowledge that federal prosecutors were planning to re-arrest Plaza. Therefore, it made sense for him to keep it.
Plaza and Sanchez were persistent. They kept demanding Collins to return the funds. He left harassing phone messages and sent text messages threatening to use his connections with the FBI to have Plaza re-arrested.
However, the Canadian couple fought back and sued Collins in 2013. The court demanded Collins put $185,000 into an escrow account. Collins and the Canadian couple soon reached a settlement.
Bail bondsmen asking for more money is not uncommon especially for clients who do not reside in the US or are foreign nationals. However, what is unusual is Collins's behavior and his attempts at extortion. Collins's claims of having an inside track and "influence" with federal prosecutors and the FBI are also not something you want to brag about to people facing federal prison.
Would Bail Bondsman Wayne David Collins Rat You Out? He Has A History Of Being A Snitch
Having tight connections within FBI leadership and federal prosecutors is not something to openly brag about. If you have friends in high-level law enforcement or in the judicial system, you know not to talk openly about it. It's like having friends in the mafia. If really you do have friends in the mafia, you know not to talk about it.
However, in the case of Wayne David Collins, he may. But not in the way someone in trouble with the law would want. Collins wants people to believe his relationship with law enforcement is like the kindred relationship Judas had with Pontius Pilate.
Unfortunately for Collins, law enforcement doesn't see it that way. They use Collins for information. He has a 25-year history of being a rat. The trouble-prone Collins is always in trouble and so law enforcement sees Collins as a useful and cooperative tool. 
On the surface, Collins looks like a bungling Henry Hill wannabe. He grew up an Irish kid in a working-class Italian Providence, Rhode Island neighborhood. Collins started hanging out with thugs and soon found himself arrested multiple times for armed robbery and for torching businesses. 
Collins claims he never worked as an informant. Yet, everyone Collins pals around with seems to get indicted and incarcerated. Multiple criminal defendants have stated in federal court documents that they were ratted out by Wayne David Collins including former FBI rat John Dana. Whitey Bolger murder suspect Paul J. DeCologero and members of his family also allege Collins was an FBI informant. Sources say Paul DeColgero hates rats like Collins and has no problem hunting them down. 
Collins also played a key role as an FBI informant in the downfall and conviction of Buddy Cianci, the late Mayor of Providence, Rhode Island.
Former Whitey Bolger Associate Charles "The Ghost" Kennedy Also Says Collins Is A Snitch!
Charles "The Ghost" Kennedy alleged in a 2017 interview with GoLocalPro that former RI State Police Superintendent Steven O'Donnell ran an FBI/Whitey Bulger style operation with Wayne David Collins. This allowed Collins to commit crimes under O'Donnell and other leading police officials' supervision. Kennedy was also tied into Whitey Bolger's gang in Boston. Kennedy said in the interview:
David Collins was the prize informant of the feds, the state, and, right here in this town, with the Providence Police.
Kennedy also says Collins and top cops misused the system for the own financial and professional gain respectively:
There should be guidelines. I know where Collins tried to set me up for arrest on several occasions. I was wary of him and never trusted him. The police allowed him to commit these crimes. The dichotomy there is he's creating more crime for his own profit, from mortgage schemes to fixing cases to a phony network of police officers. I know a lot of people will dispute this, but a lot happened in those years where Collins was able to fix cases for a fee.
Do You Want A Snitch As Your Bail Bondsman?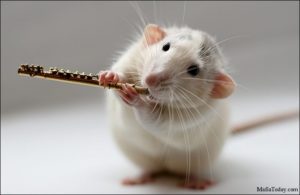 Collins managed to get his criminal record expunged in 1995. The court allowed Collins's expungement hearing to be held behind closed doors. Expungement cases like other court cases are generally open to the public. The judge who ordered the expungement also destroyed all records pertaining to Collins's expungement. High ranking Rhode Island law enforcement officials never publicly explained why they vouched for Collins or the relationship they had with him.
It seems as if Collins's violent criminal record was expunged because he had been an informant for law enforcement. As a result, expungement was his reward. 
However, the judge's order violated Rhode Island's own expungement rules. Rhode Island court rules only allow first-time offenders convicted of nonviolent crimes to have their records expunged. Court rules also say ten years must have passed after they completed their sentences. 
Once his expungement became official, Collins started palling around with cops and became a bail bondsman in Rhode Island.
It all came to an end a few years later when the Providence Journal-Bulletin wrote a series of detailed stories exposing Collins. Brown University studied the expungement process. The legal scholars had concluded that Collins's criminal history had been improperly expunged. 
The judge who'd granted Collins his bail-bond license reacted to the paper's exposé by holding a special hearing. He had not been aware of Collins's violent criminal past before approving the license. 
The judge demanded Collins attend the hearing. However, Collins blew off the hearing. He surrendered his bail bonds license and hightailed it to South Florida in 1999 where he became a bail bondsman. The rest is history.
Also, Check Out These Articles About Wayne David Collins:
Why Was Former Broward Sheriff Scott Israel Palling Around With "Mini-Me" Thug Wayne David Collins?
Miami Bail Bondsman Wayne David Collins Has A Secret Criminal Past As A Convicted Thug