Miami Bail Bondsman Wayne David Collins Has A Secret Criminal Past As A Convicted Thug 
Miami Bail Bondsman Wayne David Collins has become the largest bail bondsman in South Florida. Not bad for a Rhode Island transplant who arrived under an air of mystery in 1999.
The amazing thing about Collin's quick success is that it should have never happened. He climbed to the top and has stayed there for over 15 years.
Who else could quickly become Florida's top bail bondsman and stayed there? Who else could have hired the former state regulator of the bail-bond industry, adding clout that reaches all the way to the governor's office?
No wonder there's a bit of swagger about the barely five-foot-tall babyfaced Collins. He has gained prominence by writing eye-popping bonds and betting hundreds of thousands of dollars on if defendants will stick around for their trials.
So far, it's paid off for Collins. Collins is shacking up with his two-time ex-wife Sheri Dwyer in their newly remodeled million-dollar home at 1231 Seminole in Fort Lauderdale. He also owns an oceanfront condo through Dwyer's trust  at 3750 Galt Ocean Drive Unit #110 in Fort Lauderdale
Miami Bail Bondsman Wayne David Collins's Unbelievable Rise That Shouldn't be
Collin's success is literally unbelievable. To top it off, The state of Florida should have never issued him a bail bonds license.
Collins's previous Rhode Island convictions would bar him from obtaining one. Yet, here he is.
Florida law prohibits convicted felons from obtaining the required state license. As does lying on the license application.
Collins was a convicted thug. He was convicted of least two felonies including armed robbery in Rhode Island before moving to Florida.
However, Rhode Island state judge annulled these criminal convictions.
Thus, erasing them from official records through a procedure known as expungement. The judge did this after a couple of high-level law-enforcement officials testified on behalf of Collins (see below).
Law enforcement types gave their testimony in closed hearings. As a result, authorities never had to publicly explain why they vouched for Collins.
Legal experts say the expungement process was handled in a very clandestine way. The judge's expungement order violated Rhode Island's own expungement rules.
Rhode Island court rules say only first-time offenders convicted of nonviolent crimes are eligible. The rules also say that ten years must pass since the defendant completed their sentences. Nonetheless, it happened. 
Rhode Island Judge Not Happy With Wayne David Collins And His Potential Perjury
Soon after getting his bail bonds license, a Rhode Island Judge discovered Collins lied on his bail bonds license application in Rhode Island.
In 1999, the Providence Journal-Bulletin wrote a series of detailed stories exposing Collins and his expungement.
The Providence Journal-Bulletin cited a Brown University legal project that studied the expungement process. Brown University Law School concluded that Collins's criminal history was improperly expunged. 
The judge who'd granted Collins his bail-bond license reacted to the paper's exposé by holding a special hearing. He had not been aware of Collins's violent criminal past before approving the license. He wanted an explanation from Collins about why he lied on his Rhode Island bail bond license application.
As a result, Collins surrendered his license and hightailed it to Florida. In Florida, he applied for a bail bonds license and again apparently lied on the application by denying his criminal past.
Wayne Collins Can't Escape His Past As A Hired Goon 
Collins is concerned about his past as a goon coming back to bite him. It almost did 15 years ago when federal prosecutors indicted John Dana in a federal criminal case in Massachusetts. The feds accused Dana of trafficking marijuana and claimed his principal business partner was Wayne David Collins. However, mainstream media in South Florida wasn't interested in Collins at the time. So he got a pass. 
Court documents from the time indicate Collins allegedly hired a lawyer for someone in Rhode Island. Federal prosecutors alleged this was an elaborate scheme by Collins to control events and make some money.
The lawyer succeeded in having the criminal charges dismissed and Collins took credit. The accused man claimed Collins bragged that the dismissal was the result of "his connections" with federal agents.
As a result of the acquittal, Collins demanded a huge sum of money from the man. When the defendant couldn't pay, Collin's alleged business partner, John Dana and a "bald muscular guy with piercings going through his eyes" paid the guy a visit. The victim states in a 2003 sworn affidavit filed in his case. "This guy explained that … my life and my family's life would be in danger if payment wasn't made."
Collins Claims All These People With Dirt On Him Are Lying
Collins, of course, rejects this claim as fantasy. However, the story was corroborated by none other than the scary-looking bald guy, Joseph Pavone. Pavone signed an affidavit stating:
I, Joseph Pavone, was working for John P. Dana and David Collins as 'hired muscle' and as a debt collector.
Pavone asserts in another recent affidavit that:
John P. Dana … explained to [the accused man] that if he did not pay, that [he] and his family would be killed.
Collins also exploded like an angry Chihuahua when questioned about his reputation. Collins views them with contempt. He allegedly sneered at Miami NewTimes reporter Tristram Korten claiming former associates like John Dana were lying to get out of prison:
These guys are cooking up a story to get out of jail. You're gonna print that crap?
Miami Bail Bondsman's Name Is Brought Up In Multiple Federal Criminal Cases
Pavone and others have linked Collins to a plethora of criminal activity. His name also appears in several FBI interviews with drug dealers and robberies in Rhode Island.
Three criminal defendants in New England also allege Collins installed himself into their cases.
Collins hired their lawyers and he also made big promises. He claimed that his law-enforcement connections could make their charges disappear.
Collins then shook them down for large amounts of money for his services.
Providence police sources say they've heard all this before.
However, Collins made himself untouchable by palling around with only the most powerful Law enforcement types while in Rhode Island. One Providence cop told the Miami NewTimes in 2004:
He played law enforcement up here like a violin. It's supposed to be the other way around.
Collins denies the accusations. He claims he's never met Pavone or the defendant in the federal trafficking case. 
Wayne David Collins: A Wannabe Henry Hill Style Thug
Collins grew up in a tough Italian-American neighborhood in Providence where he was a Henry Hill wannabe.
Newspaper articles from the 1980s and friends say Collins ran petty scams in the street. 
On a November afternoon in 1986, an 18-year-old Collins and an accomplice walked into Abraham's Fur Salon. They pointed a gun at owner Francisco Pinales and tied him up. Collins and his accomplice then made off with $100,000 in furs.
Collins was arrested in a hit-and-run incident several months later. He then allegedly tried to bribe the victim into recanting. At trial in 1987, he pleaded no contest to both felonies.
Police arrested Collins in 1988 for torching a business. However, Rhode Island prosecutors later dropped the charges.
Did Collins See The Light Or Was He A Rat?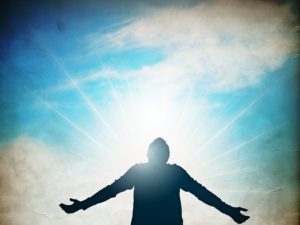 The Miami Bail Bondsman claims he woke up one day and decided to turn his life around.
He said it came when he got a job as an errand boy in the politically connected law office of Joseph Bevilacqua.
Bevilacqua was a family friend from the old neighborhood. Bevilacqua's father had been a Rhode Island Supreme Court justice.
However, he was forced to resign due to his alleged ties to organized crime.
That's when Collins claims he found his focus. That's when he became friendly with men who wear badges.
But was there more involved?
Fur-store owner Pinales told the Miami NewTimes in 2004 that after Collins robbed him, he had a meeting with Michael Burns. Burns was the Rhode Island AG and ran its criminal division:
I was in the office and I saw him [Collins]. I said, 'That's him! That's the guy who robbed me!' And Mr. Burns said, 'This guy's okay. He works for us now.
If He Smells Like A Rat…
The Miami Bail Bondsman denies he ever worked for prosecutors but acknowledges that Burns was a friend.
Burns along with state police Lt. Anthony Pesare also testified on behalf of Collins when he successfully petitioned the courts to expunge his criminal record in 1995.
From then on, Collins would say he did not have a criminal past. He applied for a bail bondsman's license and a weapons permit and he did. 
Collins also soon became a common sight at Providence police headquarters. Former and current cops say they often saw Collins with members of the narcotics unit.
In some cases, police would return from a drug bust and Collins would be waiting with pizza. It was if he knew the bust was going down before it happened.
Miami Bail Bondsman Claims His Sucess Is Based On "Hard Work"
Wayne David Collins Had a Thing For Men In Uniform: 
Did Former Broward Sheriff Scott Israel Have A Secret Bromance With Rhode Island Rat Wayne David Collins?