Why Did Former Michigan AG Bill Schuette Drop A Criminal Investigation Of Lapeer Circuit Court Judge Nick Holowka?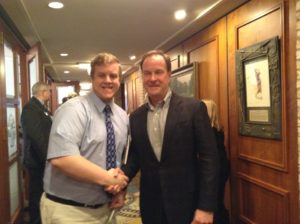 Lapeer County Judge Nick Holowka seems to like the perks of his job as Chief Judge. So much so, he thinks the rules don't apply to him. Holowka's abuse of power was so flagrant, former Michigan Attorney General Bill Schuette launched an investigation into Holowka's behavior. 
Judge Holowka repeatedly used taxpayer-funded automobiles for his personal use. He also used county dumpsters to dump his personal trash from home. It seems like the Holowka doesn't have trash service at his home in Imlay City.
The big question is why Judge Holowka would abuse county resources like this. Is he a stingy tightwad or does he not know how to manage money? Can Holowka not afford to pay for a rental car or trash service on his salary of $140,000 a year?
These would be logical assumptions. However, Holowka also owns a $5.8 million waterfront house free and clear in Naples, Florida. 
Schuette's investigation was full blown. Then it mysteriously disappeared when Judge Holowka was assigned the perjury case the AG's office brought against former State Representative Todd Courser. This begs to ask the question if there was some type of Quid Pro Quo between Bill Schuette and Judge Holowka.
Michigan AG Launches Investigation Into The Abuse Of Power By Judge Nick Holowka
Holowka isn't ashamed of abusing his perks as a Circuit Court judge. He likes to flaunt it. Holowka's behavior landed on the radar of former Michigan Attorney General Bill Schuette. As a result, Schuette launched an investigation of Holowka's abuse of power. 
Judge Nick Holowka Violated County Rules About County Officials Using Cars From The County Motor Pool For Personal Use

The Lapeer County Board of Commissioners passed a resolution in 1997 that no county-owned vehicle will be used for personal use by county employees. This also includes circuit court judges. However, Nick Holowka doesn't believe the ordinance applies to him.
Holowka blatantly violated this resolution in 2014. He was caught using a county-owned 2013 Silver Dodge Avenger License Plate BAK 0522 for his personal use from August 29, 2014, until September 9, 2014. 
Judge Nick Holowka Caught Using County Dumpsters For His Personal Trash

Judge Nick Holowka has also been busted repeatedly dumping his personal trash in county-owned dumpsters. It seems as if Judge Holowka can't afford or doesn't want to pay for the garbage pick up at his Imlay City home.
Judge Nick Holowka And The Mystery Of His Waterfront Mansion In Naples, Florida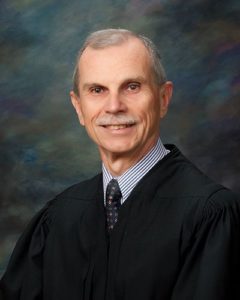 Judge Nick Holowka and his wife bought their waterfront vacation home in Naples, Florida in 1994 for an undisclosed amount. However, the sales price was somewhere in the $600,000 to $700,000 range based on the doc stamp tax of $4400. The Holowkas did pull out a mortgage for $270,000 with Chase Manhattan Personal Financial Services at the time of purchase.
Collier County has the property valued at roughly $5.338 million.  This is not unusual for Florida real estate.
However, the property also raises questions about Judge Nick Holowka's personal finances. 
First of all, the yearly tax bill for the property is $54,750. The yearly tax bill is also roughly 40% of Holowka's judicial salary.
Secondly, Holowka was elect two years prior to buying the property. So where did the money come from to put $350,000 to $400, 000 down to purchase the property? Holowka was a career politician. He was the Lapeer County Prosecutor prior to becoming a circuit court judge. 
Third, the Holowkas also pulled out a $725,000 mortgage from BB&T Bank in 2009. They paid off the mortgage in 2012 according to Collier County.
How did Judge Holowka pay off a $725,000 mortgage in 3 years when nearly 40% of his $144,000 a year salary goes toward paying the taxes on the property? 
Was There A Quid Pro Quo Between Judge Nick Holowka And The Michigan AG's Office?
In 2015, Michigan Attorney General Bill Schuette launched an investigation over Holowka's abuse of power when scandal hit the Michigan Legislature.
State Representatives Cindy Gamrat and Todd Courser began having an affair. The affair made international headlines. Both were accused of lying to the House business office during the investigation. As a result, Courser resigned. Gamrat was expelled from the legislature.
Michigan Attorney General Bill Schuette pursued Courser criminally for perjury. Michigan AG initially attempted to have the case heard in Ingham County where the state capital is located. However, Ingham County Circuit Judge William Collette tossed the charges.
As a result, Schuette's office then refiled the case in Courser's home county of Lapeer County. Judge Nick Holowka was assigned the case. The same judge Schuette was currently investigating for abuse of power. Coincidence? It is highly unlikely. Nothing happens in Michigan politics by chance.
Bill Schuette is notorious for his backroom deals and Holowka is chief judge of the court. One of the many jobs of a chief judge is case assignments. That's right. Holowka assigned the case to himself. Witnesses also claim that they saw Schuette and Holowka huddled in a corner at the annual GOP Lincoln Dinner prior to Schuette's office re-filing the case in Lapeer County. 
Was there a quid pro quo deal made between Schuette and Holowka? Schuette would drop the investigation against Holowka in return he would make Courser's life a living hell? I would guess the chances that there was a backroom deal made are pretty high.
Also, check out these articles:
Bill Schuette Needs To Bust Contributors Over Fraud Issues
Michigan AG Bill Schuette's Shell Game With Mortgage Fraud Enforcement
Bill Schuette On Duty Is AWOL When It Comes To Foreclosure Fraud
Michigan GOP Rallies Around Convicted Pervert With Bizarre Sex Fetish