Bill Schuette's Dereliction of Duty And Ties To Trott & Orlans Raise Ethics Questions Among Voters
For over three and half years, I have been writing about Trott & Trott and Orlans Associates have been committing document fraud. They have escaped the scrutiny of Michigan Attorney General Bill Schuette. Both David Trott, the former managing partner of Trott & Trott and Linda Orlans were major contributors to the Michigan GOP and Schuette's campaign for Attorney General in 2010.
David Trott and Linda Orlans have figured out how to influence decadent judges and the simple-minded politicians.
These career politicians are ignorant of the complexities of mortgage finance. This is thanks to "friendly visits" from Lobbyists who offer campaign cash and trips.  Both Orlans and Trott raised over $100,000 for Michigan Attorney General Bill Schuette and Michigan Secretary of State Ruth Johnson. Last October, Ruth Johnson raised an estimated $50,000 at a fundraiser at Linda Orlans' home after being informed of the notary fraud being perpetrated at Lind Orlans' law firm.
Bill Schuette Gets Jubilant Over Guilty Plea Of Judge 
Bill Schuette could hardly contain his jubilation over her guilty plea when former Michigan Supreme Court Justice Diane Hathaway pled guilty to bank fraud. Hathaway admitted to misleading ING Direct in order to expedite the short sale of her home.
He was so excited that the mostly GOP crowd that gathered outside the courthouse was expecting him to start break dancing and sing "Ding Dong! The Wicked Witch Is Dead!"
Although that probably would have been a big hit with the Young Republicans of Michigan, all Bill Schuette did was reiterate his proclamation, "Public corruption scandals have damaged the public's trust in government and tarnished our state's reputation."
Bill Schuette Takes Credit For Something He Didn't Do
Bill Schuette was pretty excited about the National Mortgage Settlement. The federal government and the several other state attorneys general did the all the legwork on. Yet, Schuette received lots of kudos from the GOP dominated Michigan Legislature.
Schuette was also one of the last of the state Attorneys General to bring charges against LPS's now defunct DocX subsidiary and it's founder Lorraine Brown. He brought charges against Brown three days before Brown's indictment was handed down.
You would have thought Bill Schuette just got a visit from the late Ed McMahon and the American Family Sweepstakes Prize Patrol when he got word Michigan was receiving $2.5 million from the Settlement. He was beaming in front of cameras and acting like his staff worked long and hard on the investigation.  
Schuette was pleased by this paltry prize. He was content with it because his office has done nothing to combat foreclosure fraud. The $2.5 million was small compared to Florida which is receiving $8.6 million.  It's also a drop in the bucket compared to the shenanigans the foreclosure mills that have cost Michigan. The foreclosure crisis has cost Michigan nearly $6 Billion since 2001.
In all his excitement about the settlement, Schuette proclaimed:
Shortcuts like robo-signing are just one example of the damage caused by the mortgage foreclosure crisis. Our investigation into questionable mortgage practices remains ongoing, and we will bring to justice every lawbreaker we find.
This comment seems to answer the question that foreclosure defense attorney Kelli Meeks asked in November of 2012:
Will any future indictments by Attorney General Schuette include any other perpetrators of pervasive document fraud who are still at large and are known throughout the foreclosure defense community?
Bill Schuette And The Michigan Attorney General Turn A Blind Eye To Scams Pulled By His Donors
Orlans and Trott's law firm routinely prepared affidavits and mortgage assignments containing fraudulent signatures of Linda Green. They also included forged notary signatures with the Register of Deeds offices across the state.
Orlans Associates is also the home to infamous robo-signer, Marshall Isaacs. Isaac's signatures have more variations than there are sexual positions in the Kama Sutra.  His fraudulent signature has been found in Register of Deeds offices in at least four states.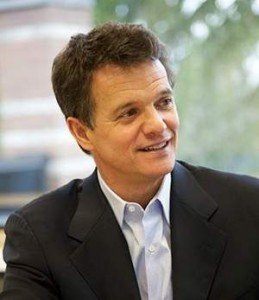 David Trott's firm, Trott & Trott also has his share of robo-signers like Ellen Coon and Marcy Ford. Ford and others are willing participants in the financial terrorism that has destroyed Michigan's housing market.
Michigan Attorney General Bill Schutte has been bombarded with requests to investigate both Orlans Associates and Trott & Trott by attorneys, politicians, housing advocates, and homeowners.
These groups continually tell me that their requests fall on deaf ears. They ask me why Schuette isn't doing something? I have to tell them that Orlans and Trott have raised nearly $250,000 Bill Schuette's campaign for Attorney General. They have also raised the same amount for Ruth Johnson's campaign for Secretary of State.
Former Michigan GOP Chair Betsy DeVos (who has also given thousands of dollars to Schuette) eloquently points out:
 I know a little something about soft money, as my family is the single largest contributor of soft money to the Republican National Party. I have decided, however, to stop taking offense at the suggestion that we are buying influence. Now I simply concede the point. They are right. We do expect something in return.
Bill Schuette and His Mortgage Frauds Task Force That Never Existed
Schuette also promised to create a mortgage fraud task force in 2011. For years, Schuette's staff would claim no such task force existed. That was until several months ago when Macomb County homeowner, Melissa Howard received a call from the one single staff member. This single staff member allegedly makes up the "Task Force".
Melissa only received a call from this staffer because she hounded Schuette like a bill collector for 3 years.
We can only assume that this staffer's desk is in the basement of the G. Mennen Williams Building like Milton from the movie, Office Space.
I don't know much about Mark Totten, the Democratic running against Schuette but he would definitely be an improvement over Schuette.
It appears Bill Schuette is in dereliction of duty.