Fox News Host Sean Hannity Cashed In On Peoples Misery By Snagging Up Fraudulent Foreclosures And Evicting People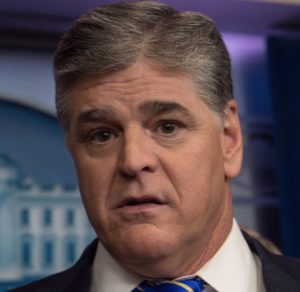 Fox News blabbermouth Sean Hannity harshly criticized the Obama Administration's dealing with the financial crisis. Yet, it now appears he profited handsomely from the very policy he criticized publicly on his show.
The Guardian has confirmed Hannity's chosen investment strategy. The newspaper scoured through thousands of pages of public records in seven states. The records show a real estate portfolio of remarkable scale. Yet, Sean Hannity has not publicly acknowledged his real estate holdings.
Sean Hannity is the owner of a group of shell companies that bought 870 homes for $90m in 2013. The properties range from luxurious mansions to rentals for low-income families. The portfolio covers properties in seven states.
The list of properties bought by the Hannity-linked companies includes multimillion-dollar homes used by Hannity. It also features single-family units priced as low as $50,000 in relatively poor suburbs.
Additionally, the Fox New blowhard amassed part of his property collection with support from HUD. Yet, Hannity has been praising HUD Secretary Ben Carson and dissing former Obama HUD Secretary Julien Castro on his show last year.
Sean Hannity's real estate holdings spread across more than 20 shell companies formed in Georgia. Public records show Hannity controlled companies bought dozens of properties in Alabama, Florida, Georgia, New York, North Carolina, Texas, and Vermont.
Sean Hannity Got Corporate Welfare From HUD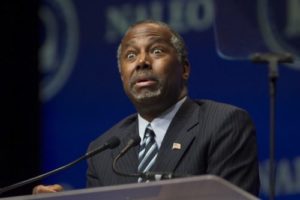 Hannity's crown jewels are a large apartment building in the poverty-stricken towns of Perry and Brunswick, Georgia. Perry and Brunswick also have the highest poverty rates in Georgia.
The one and two-bedroom units in Hannity‍‍‍'s apartment complexes rent for $735 to $1,065 per month.
Hannity purchased the properties in 2014 for $22.7m. He financed the purchase with a mortgage for $17.9 million and with assistance from taxpayers through HUD.
Furthermore, the shell companies are all registered to the offices of Henssler Financial. Henssler is a wealth management firm outside Atlanta. Bill Lako is a principal at the firm and has appeared on Hannity's radio show.
The HUD program promises to cover losses if borrowers default on their mortgages. Borrowers pay an insurance premium to HUD in return. Loan guarantees are also available if the building houses low-income families.
Hannity is named as the principal of the shell companies in the paperwork filed with HUD. The HUD paperwork was also used to buy the apartment complexes and to borrow the funds.
Hannity also personally signed several of the documents. HUD documents also show Hannity as the 100% owner of the apartment complexes.