Bank of America Warns Ditech's Sale of Reverse Mortgage Solutions Could Leave Seniors Abandoned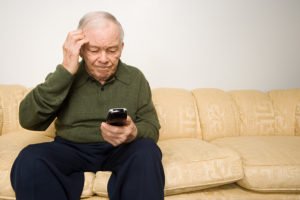 Ditech Holdings announced last month that it had entered into an agreement to sell Reverse Mortgage Solutions. Ditech is selling the reverse mortgage unit as part of its bankruptcy restructuring. However, Bank of America is objecting to the sale.
Bank of America has a servicing agreement with Reverse Mortgage Solutions. They filed a motion in the bankruptcy court objecting to the deal as it currently stands. They also allege that it threatens to abandon the thousands of elderly borrowers whose reverse mortgages are being serviced by RMS.
Ditech's current deal has it selling off the stock and assets of RMS to Mortgage Assets Management.
Bank of America claims the sale does not uphold its agreement with RMS. BofA also states their agreement stipulates that RMS provides them with extensive lead time to establish other servicing arrangements of its borrowers.
Bank of America exited originating HECM business in 2011. Consequently, they sold their servicing rights of its reverse loans to RMS.
Reverse Mortgage Solutions services thousands of reverse mortgage loans for borrowers with an average age of 81.
The current agreement makes RMS the single point of contact for these borrowers. This means that the servicer plays a crucial role in helping these elderly borrowers manage their loan.
Bank of America also stated in their objection:
It is clear that Debtors now intend to sell the reverse mortgage servicing business, along with the servicing platform and a majority of the current employees, without transferring these borrowers or the associated subservicing agreement to the buyer. That outcome is untenable.
BofA claims they were informed Mortgage Assets Management would be proposing a new contract for the continued servicing of these borrowers. However, the deadline has also since come and gone and there is no indication of what terms might be included.
Also, Check Out These Articles:
Ditech Alert: Ditech Files Bankruptcy For The 2nd Time In 14 Months
Reverse Mortgage Solutions Fraud Victims Sue Ditech
Ditech Customers Win Major Victory In Ditech Bankruptcy