Ditech Alert: Ditech Files For Chapter 11 Bankruptcy For The 2nd Time In 14 Months. Is This The End Of Ditech?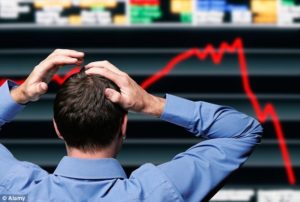 It appears the financial troubles for Ditech Holdings is are getting worse. A Ditech Alert has been issued by the company. The company has filed for Chapter 11 Bankruptcy for the second time in 14 months.
The company emerged from Chapter 11 bankruptcy last year after completing a financial restructuring plan that eliminated $800 million in corporate debt and changed its name to Ditech Holding.
But that wasn't enough to put the company's troubles behind it. 
The Ditech Alert was issued yesterday by the company. The announcement stated that  Ditech Financial and Reverse Mortgage Solutions have entered into a restructuring agreement with its creditors.
The company is attempting to eliminate $800 million more in debt. It is also attempting to recapitalize and improve its liquidity.
Ditech plans to continue operating while it's in bankruptcy. However, the company notes that it is still considering selling the company or selling off company assets.
In June 2018, Ditech warned investors that it was exploring "strategic alternatives to enhance stockholder value," that included possibly selling the company. That move came after its initial bankruptcy proceedings, which stemmed from a long string of financial losses for the company.
The company declared bankruptcy back in December 2017. Yet, 2018 was more of the same for Ditech.
Ditech Alert: Ditech Includes Ditech Financial and Reverse Mortgage Solutions In Latest Bankruptcy
In November, the nonbank ran into more trouble when it was kicked off of the New York Stock Exchange over the company's low share price and market cap.
And then, just a few weeks ago, the company fired its chief operating officer, Ritesh Chaturbedi, who'd only been with the company for nine months.
Ditech's current bankruptcy includes subsidiaries Ditech Financial and Reverse Mortgage Solutions.
In an effort to provide more information to its customers about the bankruptcy filing, Ditech and RMS sent letters to their customers and put out FAQs about the process as well.
Click here to read Ditech's letter and here to read RMS' letter to customers. You can also click here to read Ditech's FAQs and here to read RMS' FAQs.