Dan Gilbert Owned Amrock Title Hit With $706 Million Judgment By Texas Jury In Software Stealing Case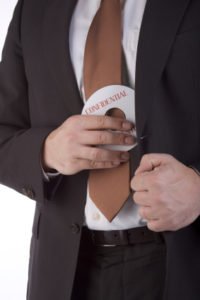 Dan Gilbert-owned Amrock Title has been ordered to pay $706.2 million to a tech startup. A Texas jury found this week that Amrock had stolen trade secrets from a real estate data firm.
The jury awarded HouseCanary $235.4 million for misappropriation of the trade secrets and fraud. The jury also awarded the company $471.4 million in punitive damages.
The case stems from a 2015 contract between Title Source, now known as Amrock and HouseCanary. The contract was to develop software to provide appraisal and real estate valuations.
Amrock CEO Jeff Eisenshtadt reacted like a typical Gilbert Kool-Aid drinker. He called the verdict, "a travesty of justice" 
Additionally, Eisenshtadt sted:
HouseCanary made several unkept promises leading us to file a contract claim. However, when we asked the court to intervene, a local attorney and professional plaintiff law firm spun a distorted and twisted counterclaim narrative.
Eisenshtadt added Amrock never received working software from HouseCanary. Additionally, he claimed wireframes and half-developed apps that were completely unusable by the company:
After HouseCanary breached its contract, we ended our relationship with the company.
Eisenshtadt also said the company plans on responding in typical Gilbertian fashion.  They plan on appealing the decision and drag out the appeal long enough to force HouseCanary to take a lower payoff or risk going insolvent fighting Dan Gilbert.
Lawyers for HouseCanary said Title Source declined to pay the company after 18 months of work. Consequently, they sued Title Source and in Bexar County, Texas.
HouseCanary also alleged the company misappropriated trade secrets which violated the non-disclosure agreement the two companies signed.
HouseCanary attorneys said Thursday:
Title Source and its family of companies (including Quicken Loans) wanted access to HouseCanary's technology and data to develop its own competing analytics and software.