133 California Death Row Inmates Receive $140 Million By Filing 35,000 Bogus Pandemic Unemployment Benefit Claims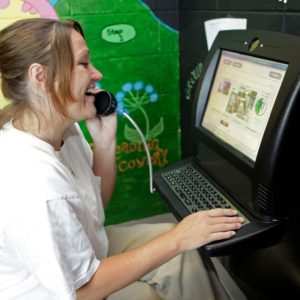 California prosecutors allege more than 133 California death row inmates received more than $140 million in pandemic unemployment benefit claims. The inmate scam was widespread and included inmates from the state's 38 prisons between March and August this year
Pleasant Valley State Prison had the most bogus claims filed. California death row inmates filed 860 questionable claims worth $3.6 million.
One California death row inmate received a payment of $19,676 and another inmate received $48,600.
Scammers inside the state's prisons are having family members or friends file claims outside of facilities on their behalf.
Nine District Attorneys and a federal prosecutor described scams as the most significant fraud on taxpayer funds in California history.
The investigators said the scams take on a number of guises. The scam involved some individual inmates while others work as part of large organized prison gangs.
An inmate's friends or family members on the outside will fill out the paperwork. As result, the inmate's associate will receive the debit card and forward the money to them.
The individual will then put some of the funds from the card into the inmate's prison account.
However, sometimes claims have been submitted directly by the inmate or are the work of gangs, the Times reported.
Prosecutors say some inmates simply had their identity used fraudulently by people on the outside.
California Governor Gavin Newsom Launches Task Force To Discover How California Death Row Inmates Got Pandemic Relief Money
Prosecutors claim a number of notorious inmates have benefited from the COVID relief funds including Scott Peterson. Peterson murdered his pregnant wife Laci and their unborn son back in 2002. Peterson is currently serving a life sentence.
Prosecutors also warned that $1 billion in pandemic relief payments could have been made to California prison inmates.
As a result, California Governor Gavin Newsom immediately announced the introduction of a task force to investigate and tackle the alleged fraud among the prison population.
California has paid out $110 billion in unemployment claims since April.
California's unemployment system is also currently overwhelmed. It has about 580,000 legitimate claims stuck in a backlog.
California Death Row Inmates Are Not The Only Ones Scamming The System:
COVID-19 RELIEF FRAUD ALERT! Florida Man Busted In $3.9M Scam