New York Real Estate Progeny Marc Menowitz Accused Of Sexual Harassment By Two Different Women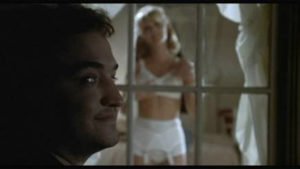 New York Real Estate progeny Marc Menowitz is accused of soliciting dirty photos from two female workers. He also hit on them repeatedly and retaliated when they rejected his advances according to multiple lawsuits.
Alice Vysata and Kinga Tabares filed sexual harassment suits against Marc Menowitz in Los Angeles. the New York Real Estate progeny is the grandson of Harold Menowitz Harold Menowitz was a successful New York developer who built residential and commercial buildings in Brooklyn and Queens in the 1950s.
Menowitz Management, which Marc now runs with his younger brother, owns and manages more than 2 million square feet across New York state, including an office building next to the Queens Center mall in Elmhurst.
Both women are former employees of Menowitzs. They claim Menowitz told them to visit Victoria's Secret stores and send photos from inside the dressing rooms. The randy real estate mogul allegedly promised to buy the women the items in exchange for the sexually explicit images.
Alice Vysata Files Suit Against New York Real Estate Progeny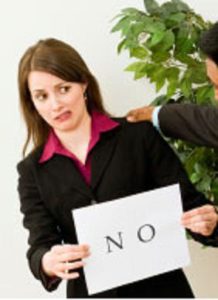 Menowitz allegedly sent Vysata an email on June 3, 2016, that said, "You need to flirt with me more."
She claims Menowitz bemoaned his unrequited "love" for her. He sent other emails that read, "How about send me pics of you in a bikini?" and "We do have internet so you can send dirty pictures to me."
The delivery company delivered the flower arrangement to the wrong house. Vysata's Florida neighbor read the card before delivering the flowers to Vysata's home. The former employee states her mother and brother subsequently read the card.
Vysata told The Daily News:
It was a horrific experience for my family to see something like that. It was degrading, more than anything. All I ever wanted to do was work.
In a response filing to her lawsuit, Menowitz admitted he sent the bouquet and claimed the card and other written messages "speak for themselves."
He otherwise denies any wrongdoing during Vysata's six-year tenure at his firm that started in 2011.
The New York Real Estate progeny claims both Vysata and Tabares are disgruntled ex-employees. He claims they lied to him and later tried to sabotage him.
In her court filings, Vysata claims the NewYork Real Estate progeny became irate when she rebuffed his advances. She says he rescinded her health insurance and cut off her work email. He eventually sued her in California, Texas, and Florida to "bully" her into silence with sham claims. 
New York Real Estate Progeny Says He's The Victim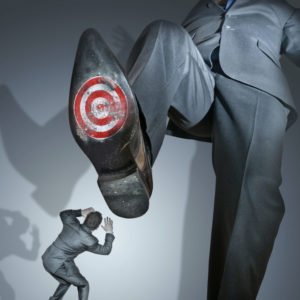 The New York Real Estate progeny alleges in a countersuit that Vysata deceived" him to get cuts of his company's transactions. He also claims she attempted to steal "family trade secrets."
He further says Vysata attempted to seduce him by telling him "whenever she got in the shower." 
Vysata dismissed the counter-allegations. She states she was always clear that she didn't want an intimate relationship and had a boyfriend. She also added that the shower comments were not flirtations:
Vysata said the New York Real Estate progeny has been wielding his wealth to ruin and bankrupt her with his lawsuits. She alleges that when Menowitz sued her in Texas, he didn't properly serve her or her lawyer. He received a default judgment that she later convinced the court to overturn.
Vysata's lawyer Daniel Kalish told The News:
Another Woman Comes Forward To Sue The New York Real Estate Progeny
Kinga Tabares filed a separate complaint now pending in Los Angeles County Superior Court. Tabares claims Menowitz invited her on an outing aboard his yacht shortly after she was hired in October 2016.
She says the New York Real Estate progeny pressured her to join him on the bridge and told her to remove her flannel shirt so he could photograph her in her bikini.
Tabares claims that incident along with her own Victoria's Secret proposition left her feeling "repulsed."
She only stayed with the company because Menowitz apologized for his bad behavior. He also agreed he would not force her to accompany him to private lunches and dinners.
In his reply filings, Menowitz says Tabares was "standoffish and cold" during her employment. He also claims she tried to extort him with claims of sexual harassment.