Ponzi Schemer Dawn Bennett Attempted To Use Voodoo To Ward Off FBI Agents Investigating Her $20 Million Scam
You need to give points to Ponzi schemer Dawn Bennett for creativity for trying to stop an FBI investigation. Most people operating multi-million dollar Ponzi schemes would flee the country or hire high priced lawyers. Not Bennet. She paid a website operator to arrange for Indian priests to perform religious ceremonies to ward off federal investigators.
Bennett also performed voodoo spells in her home. FBI agents found instructions for a "Beef Tongue Shut Up Hoodoo Spell."
Authorities say the spell was an attempt to halt several federal investigations against her. FBI agents also discovered two freezers containing dozens of sealed Mason jars with the names of SEC attorneys. Federal agents said Bennett had cast a 'hoodoo spell' in hopes of silencing the SEC attorneys investigating her.
Agents discovered voodoo spells on her company's stationery that instructed the user to slit open an animal tongue. Then say the name of the person who would be the target of the spell.
The spell would then be followed with the words:
I cross and cover you. Come under my command. I command you to hold your tongue.
Although the affidavit for her arrest mentioned the spells, there was no testimony on those issues at trial, which focused on her financial activity.
Ponzi Schemer Dawn Bennett Ripped Off Old People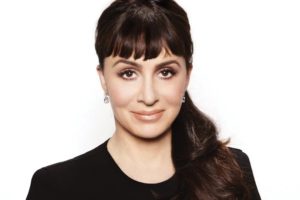 A federal jury convicted Bennett on all 17 federal charges including conspiracy, securities fraud, wire fraud, bank fraud, and making false statements on a loan application.  Bennett remains detained pending sentencing.  
Bennett was the owner and operator of DJB Holdings, LLC, d/b/a DJBennett.com. DJBennett.com was an Internet retail website for luxury sportswear. 
The Ponzi schemer solicited individuals to invest money in her Internet clothing business December 2014 and April 2017. She offered an annual interest rate of 15% via convertible or promissory notes.  
Bennett convinced several investors to withdraw a significant portion of their retirement accounts to invest in and loan money to her companies.
The evidence showed that Bennett misappropriated investor funds. She used them to fund a lavish lifestyle, pay her personal legal expenses, and repay previous investors. 
Bennett obtained more than $20 million from 46 investors. Many of the investors were elderly clients who knew of Bennett from a radio show she hosted. Some of those funds were used for her personal benefit. 
Bennett used the funds for a luxury suite at a football stadium. She also used the money to pay a website operator to arrange for priests in India to perform religious ceremonies to ward off federal investigators. She also used the funds to purchase astrological gems and for cosmetic medical procedures.
Ponzi Schemer Lied To Get A $750,000 Line Of Credit
DJB Holdings, LLC also obtained a $750,000 line of credit in May of 2015 with Bennett named as guarantor.  
The Ponzi schemer told the bank she had a brokerage account with a net portfolio value of over $4 million in order to get the line of credit.
However, Bennett's net portfolio value for that same account was only $35.  The loan proceeds were to be used solely for business operations. However, Bennett used the funds to pay off investors and to pay her personal expenses.
The bank declared the loan in default in February 2016.  Bennett told the lender that she was unaware of the default because she had been in China for the preceding eight months. However, trial evidence showed Bennett never left the United States. Her personal American Express card showed numerous transactions during that time in the Washington, D.C. area.
The SEC filed a related action against Bennett, DJB Holdings, LLC d/b/a/ DJBennett and DJBennett.com in August 2017. They alleged violations of the Securities Act of 1933 and the Securities Exchange Act of 1934. 
Ponzi Schemer Faces Spending The Rest Of Her Life In Federal Prison
Bennett faces a maximum of 20 years in prison for wire fraud conspiracy and for each of nine counts of wire fraud.
She also faces a maximum of five years in prison for securities fraud conspiracy. In addition to a maximum of 20 years in prison for each of four counts of securities fraud. Plus, she faces a maximum of 30 years in prison each for bank fraud and for false statements on a loan application.
On June 18, 2018, Bennett's co-defendant, Bradley Mascho pleaded guilty to conspiracy to commit securities fraud and to making a false statement.
Mascho faces a maximum of 10 years in prison. Mascho is required to pay restitution in the full amount of the victim's losses as part of his plea agreement. is at least $5,720,457.