Donald Trump Loses New York State Tax Exemption On Trump Tower Residence. Taxes To Increase $49,000 A Year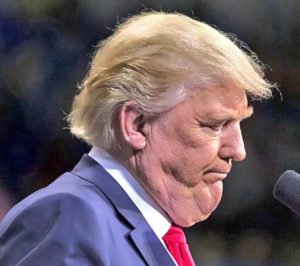 New York City has axed a $49,000 New York State tax exemption for President Trump. Trump receives the exemption on his Trump Tower condo because it was his full-time residence.
President Trump can no longer claim the exemption since he is now a full-time resident of Washington, D.C.
The NY Daily News asked the city Department of Finance about the abatement. The tax exemption was immediately removed from Trump's tax records for the new tax year.
Trump's taxes were $251,574 last tax year. However, his taxes were reduced by $44,025. Trump paid $207,549 after the abatement.
Former Finance Commissioner Martha Stark told The News she thought the department was well within its rights to rescind the break. However, Trump may have room to challenge the decision. He would be eligible for the tax break if he continues living in the condo after his presidency: