Sicko New York Landlord Demanded Sexual Favors From And Groped Female Tenants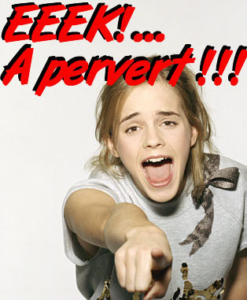 An upstate New York landlord apparently thought the property sex videos he watches on Pornhub are real. Now Douglas S. Waterbury is in trouble with the feds for violating the Fair Housing Act.
The Department of Justice alleges Waterbury pressured female tenants and prospective female tenants into performing sex acts in exchange for housing. He also offered reductions in rent and deposit payments.
Female tenants also claim they were on the receiving end of unwanted sexual advances and groping. They claim Waterbury offered tangible housing benefits in exchange for sex.
He also allegedly refused needed maintenance services to females who turned down his sexual advances.
Waterbury's wife and business partner, Carol Waterbury and two residential property companies are named as co-defendants in the case.
As a result, police investigated Waterbury at least three times since 2014 after a trio of prospective tenants between the ages of 17 and 27 complained that he sexually harassed them at apartment showings, The Palladium-Times reported.
Yet, Waterbury was not charged in any of the cases.
A federal lawsuit filed by CNY Fair Housing argued that the creepy landlord would inflate rental prices to prospective female tenants. Consequently, he would leverage the rental price to negotiate unwelcome sexual trades.
Several women detailed Waterbury's sex-for-rent proposals:
He allegedly told female tenants that they could "work for rent."
One woman said:
I thought he meant cleaning up. I knew he had a lot of properties.
The woman said Waterbury would grab his crotch and propose "trades" for rent.
Another woman said he offered to reduce her rent by $100 if she performed oral sex on him.
Waterbury also owns Santa's Workshop. Santa's Workshop is one of the oldest theme parks in the United States. It is located in North Pole, New York.