American Household Debt Climbs To $16.51 Trillion At The End Of The Third Quarter Of 2022
American household debt climbed by more than $351 billion more in debt in the third quarter. 
Federal Reserve Bank of New York reported this is an increase of 2.2%. As a result, this drove overall American household debt to a record $16.51 trillion. 
Balances also now stand $2.36 trillion higher than at the end of 2019 and before the pandemic recession. The report is based on data from the New York Fed's nationally representative Consumer Credit Panel.
Mortgage originations stood at $633 billion in the third quarter. This is a $126 billion or 16.6% decline from the second quarter. The report stated this is a return to pre-pandemic volumes.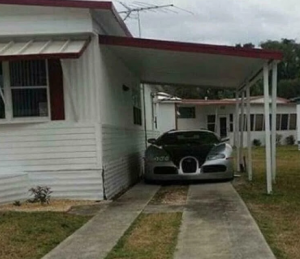 The volume of newly originated auto loans was $185 billion. This is also slight reduction from the previous quarter.
However, it is still elevated compared to the average volumes seen through the 2018-19 period. Aggregate limits on credit card accounts also increased by $82 billion and now stand at $4.3 trillion.
Mortgage balances rose by $282 billion in the third quarter of 2022. They stood at $11.67 trillion at the end of September. This represented a $1 trillion increase from the previous year. 
Other third-quarter increases included credit card balances and auto loan balances. They also jumped by $38 billion and $22 billion, respectively. 
New York Federal Reserve Economic Advisor Donghoon Lee said:
"Credit card, mortgage, and auto loan balances continued to increase in the third quarter of 2022. (This reflects) a combination of robust consumer demand and higher prices. However, new mortgage originations have slowed to pre-pandemic levels amid rising interest rates."
The share of current debt becoming delinquent also increased for nearly all debt types. This follows two years of historically low delinquency transitions. The delinquency transition rate for credit cards and auto loans increased by about .5%.
Read More About The Impending Debt Crisis On MFI-Miami.