Mega-Millionaire Miami Developer Eric Sheppard Busted In $900,000 PPP Loan Fraud Scam
Federal prosecutors have indicted mega-millionaire Miami Eric Sheppard developer. They claim Sheppard stole nearly $900,000 from the U.S. government's Paycheck Protection Program (PPP). Sheppard owns WSG Development.
Eric Sheppard is facing one felony count of wire fraud. Prosecutors allege he submitted "fraudulent" applications to obtain Covid-19 assistance loans for six companies. The four companies had locations in six states. Three of which are located in south Florida.
Sheppard's LinkedIn profile says he is still doing business. LinkedIn also states his company is involved in the acquisition and development of commercial and residential projects in 13 states.
The Small Business Administration began handing out assistance funds two years ago. The funds were to companies suffering hardship caused by Covid-19-related government shutdowns and restrictions.
Federal law enforcement agencies have been cracking down on alleged scammers ripping off PPP loans. PPP guidelines require companies to use the loans to pay employees or to pay typical business expenses. The SBA allowed loan forgiveness. However, the company used the funds were used for legitimate business expenses.
The IRS has conducted 660 criminal investigations related to Covid-19 fraud totaling $1.8 billion in stolen funds.
The Miami Developer And His Alleged PPP Loan Fraud Scam
SBA gave Sheppard's entities roughly $900,000 between April 2020 and March 2021. The indictment says unidentified intermediaries received the money for Sheppard. The indictment also doesn't explain if the six companies were involved in real estate development.
Sheppard's lawyers Jon Sale and Jonathan Etra said their client properly utilized the PPP loans for their intended purpose. They claim he used to pay his construction workers. In addition, they say he bought construction materials to build a new 60,000-square-foot store. 
Sale and Etra did not disclose the shopping center's name. Nor did they mention the city it is in.
Sheppard remains free on a $200,000 bond. The court has scheduled his arraignment for next Friday. If convicted, Sheppard faces a maximum 20-year prison sentence.
Sheppard's latest legal trouble comes nearly a decade since he settled a federal lawsuit against WSG. Feds argued Sheppard used his development firm to divert nearly $40 million to Capitol Investments USA. 
The Miami Developer Palled Around Fraudster Nevin Shapiro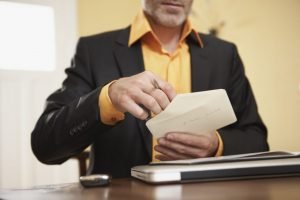 In 2010, Shapiro pleaded guilty to one count of securities fraud and one count of money laundering in one of the biggest fraud cases in South Florida history.
A federal judge sentenced Shapiro to 20 years in prison and ordered to pay about $83 million in restitution. Prosecutors argued Shapiro used Capitol Investments as a front to run a $930 million Ponzi scheme.
The Federal Bureau of Prisons transferred Shapiro to home confinement with a tether due to Covid-19. 
Federal prosecutors accused Shapiro of using the funds to finance his lavish lifestyle. During his incarceration, Shapiro also bragged in interviews to sports news outlets about giving money and other prohibited gifts to football recruits.
The Real Deal reported Shapiro and Sheppard were childhood friends who grew up in Miami Beach.
After Shapiro went to prison, Capitol Investments' bankruptcy trustee went after Sheppard and other individuals who allegedly received illicit payments from Shapiro, in an effort to claw back investors' funds.
A 2011 lawsuit says that the trustee alleged Sheppard provided loans to Capitol with no formal documentation. In exchange, Shapiro would pay Sheppard directly, instead of paying WSG. This resulted in Sheppard receiving hundreds of thousands of dollars in fees at criminally usurious interest rates.
In 2012, Sheppard and Shapiro were again locked into another crazy lawsuit.
However, Sheppard also professed his innocence. He maintained he was also a Shapiro victim.
Yet, he agreed to pay back $700,000 to settle the lawsuit.
A federal court also ordered Shapiro to pay $1.3 million in restitution to WSG.
Also, Check Out More Mortgage Fraud Stories At MFI-Miami.com