Feds Allege Colombian Banker Laundered Money He Thought Was Drug Money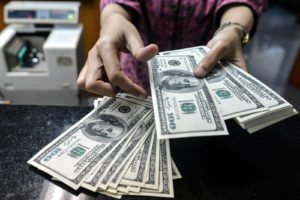 The federal court in Brooklyn has arraigned a Colombian Banker from Barranquilla, Colombia. The indictment charges Jaime Alberto Giraldo Alzate with money laundering and money laundering conspiracy.  Alzate allegedly laundered over $200,000 for undercover law enforcement agents as a Foreign Commercial Business Manager at a bank in Colombia.  
United States Attorney for the Eastern District of New York Richard P. Donoghue Stated:
The defendant corruptly abused his position as a bank employee to launder money for undercover agents he believed were narcotics traffickers. I commend the outstanding investigative work by IRS undercover agents that led to the arrest of the defendant.
The government claims Alzate also boasted he had been laundering drug proceeds for years.
Criminal Investigators From The IRS Nail Colombian Banker
IRS-CI special agents received information that Alzate was laundering money for narcotics traffickers.  An undercover agent met with Alzate and said he wanted to launder money from the United States to Colombia.  
Alzate responded that he could receive the money via wire transfers. He also stated he could deposit up to $130,000 per week in his bank. However, he wanted 4% of the amount of money laundered.  Alzate also assured the agent that he had been doing this for years.
The undercover agent followed Alzate's instructions. The agent transferred money from a bank account in Brooklyn to Alzate's bank in Barranquilla, Colombia from January and April 2017. As a result, Alzate gave checks to other undercover IRS agents. The checks indicated the amount of money laundered, less his four percent fee.
The government's case is also being handled by the Office's International Narcotics & Money Laundering Section.  Assistant United States Attorney Tyler Smith is in charge of the prosecution.  The Department of Justice's Office of International Affairs also assisted in the extradition.