Former CFO of Soup Nazi Business Sentenced to 9 Months Imprisonment for Tax Evasion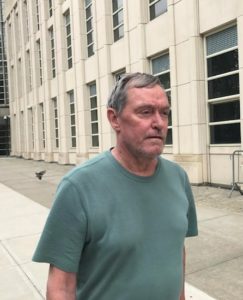 Robert N. Bertrand, the former CFO of Soupman was sentenced to nine months in prison. Soupman licenses its name and recipes from Al Yeganeh. Yeganeh was the inspiration for the Soup Nazi character on the television series "Seinfeld."
The IRS busted Bertrand last year. He initially pleaded not guilty. He later admitted to abusing his power as CFO of the company:
I failed to collect and account for and pay taxes.
The Court also ordered the Soup Nazi CFO to pay $78,518.18 in restitution to the United States.  Bertrand pleaded guilty in December 2017 for failure to pay Medicare, Social Security, and federal income taxes. Bertrand's sentence also includes one year of supervised release.
Bertrand's mismanagement also forced Soupman into Chapter 11 bankruptcy last year. 
Bertrand had a corporate responsibility to collect and pay Medicare, Social Security and federal income taxes for employees. He made unreported payments to Soupman employees between 2010 and 2014. He also compensated certain employees with large unreported stock awards.
Bertrand never reported this employee compensation to the IRS. He also never paid Medicare, Social Security and federal income taxes on the side payments or the stock awards.
An auditing firm warned Bertrand these payments needed to be reported to the IRS in 2012.
Soupman's total approximate unreported cash and stock compensation from 2010 to 2014 was more than $2.85 million. As a result, the total approximate tax loss to the United States was in excess of $593,000.