Miami Based Federal Prison Guard Michael Mazar Pleads Guilty In Prison-Based Fraud Scheme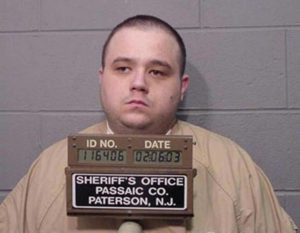 Former federal prison guard Michael Mazar pled guilty to mail and wire fraud last week He orchestrated the scheme with an inmate from a Miami federal prison.
Mazar was employed as a federal prison guard at the Federal Detention Center in Miami from July 2009 through April 2017.
Mazar provided inmate James Sabatino with several cellular smartphones and other items in February of 2017. Sabatino is a wiseguy wannabe from New York and a 40-year-old perennial inmate.
Consequently, Sabatino contacted several retail and jewelry store employees and brand representatives with the telephones. He then pretended to be an employee of various film and music companies. He convinced the victims to send high-end to various locations in South Florida and elsewhere.
The victim companies shipped the items to Sabatino's co-conspirators. As a result, Sabatino's pals on the outside sold the fraudulently obtained items at pawn shops and jewelry stores. Mazar received the retail items and U.S. currency from Sabatino's pals.
Sabatino as a prisoner directed Mazar and other co-conspirators to travel to Atlanta, Georgia to sell $3 million in merchandise. Mazar transported proceeds from the sale back to Florida.
Sabatino previously pled guilty to a related racketeering charge in Federal court in Miami. He is currently serving 20 years at the SuperMax federal prison in Colorado.
Mazar pled guilty to one count of conspiracy to commit mail and wire fraud. At sentencing, As a result, he faces a maximum possible sentence of 20 years imprisonment.
Mazar has a sentencing hearing scheduled for May 30, 2018.