Suffolk County Attorney Indicted For Mail Fraud, Wire Fraud And Money Laundering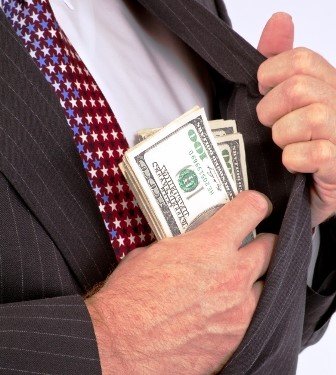 Federal Prosecutors unsealed a 19-count against a Suffolk County Attorney.
Vincent J.Trimarco Jr. has been charged with conspiracies to commit mail fraud and wire fraud. The indictment also included charges for money laundering.
Trimarco orchestrated a scheme to defraud a minor out of more than $2 million. The minor in question was a Co-Conspirator's grandchild. The minor was the recipient of settlement proceeds stemming from a wrongful death action.
Trimarco used the proceeds to purchase a Ferrari F430 Spider and a Jaguar XKR convertible. Trimarco and the Co-Conspirator also bought numerous pieces of property in Suffolk County.
They also invested approximately $800,000 in the Emporium Night Club.
The Suffolk County Surrogate's Court ordered Trimarco stop disbursing settlement twice in 2012. The court also directed Trimarco to return of the settlement proceeds. 
Trimarco sold the assets obtained with the settlement funds and pocketed the sale proceeds. Prosecutors allege Trimarco failed to return the proceeds to the rightful heir. 
Trimarco then created a scheme to defraud both the Co-Conspirator and the minor of these funds. Trimarco obtained an ownership interest in the vehicles, properties, and nightclub.
FBI Assistant Director-in-Charge Sweeney:
When you peel back the layers of this alleged crime, it all boils down to Trimarco, a licensed attorney, is believed to have defrauded a minor of millions of dollars. As if that wasn't bad enough, he and a co-conspirator allegedly used this money to invest in a nightclub and purchase big-ticket items and pieces of property. 
Trimarco faces a maximum term of imprisonment for 20 years for each mail fraud, wire fraud, and money laundering charge. He also faces 10 years for each money laundering unlawful monetary transactions charge, and five years for each conspiracy charge.