Snopes Owner David Mikkelson Accused of Embezzling Money From The Company For Prostitutes And Lavish Trips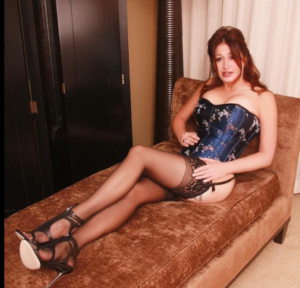 Fact-checking website Snopes is on the verge of financial collapse.
Its owner David Mikkelson is accused of embezzling company funds by multiple people. Mikkelson allegedly used the funds to pay for his bitter divorce battle. He also allegedly used the cash on overseas trips on his new wife, Elyssa Young. Young who goes by the stage name Erin O'Bryn is an escort and former porn actress whose website soliciting business is still active online.
David Mikkelson started a crowd funding website in a desperate gambit to save the company. Mikkelson raised over $500,000 from readers in its first day.
Mikkelson told Snopes readers that Snopes "is in danger of closing its doors' due to Proper Media allegedly refusing to turn over ad income or relinquish its control of advertising on the website."
David Mikkelson started Snopes with his ex-wife Barbara. The two built the website that debunked myths and urban legends.
The site has begun hiring investigative journalists started fact-checking so-called 'fake news' stories.
Facebook chose Snopes to sit on a panel to determine if news stories posted to the social media site were 'fake news.'
David Mikkelson was accused of embezzling nearly $100,000 in company funds during a bitter divorce battle with Barbara. Barbara Mikkelson filed for divorced last year claiming her husband spent the money on prostitutes.
Barbara Mikkelson asked a court to restrict David Mikkelson's bank access during the divorce. She claimed his wild spending was going to bankrupt the company.
New Partner Makes Allegations Against David Mikkelson
Now Proper Media, an advertising and internet services company is making similar accusations against David Mikkelson.
Proper Media's owners last year purchased Barbara's 50% ownership of Bardav Inc., the company that owns Snopes.
The company claims that over the past year Mikkelson has "engaged in a lengthy scheme of concealment and subterfuge to gain control of the company and to drain its profits."
Mikkelson counters that Proper Media has been holding the website 'hostage' by 'withholding advertising revenue.'
Proper Media also does the marketing anf advertising for Snopes.
Proper Media insists that Mikkelson's personal spending and mismanagement is to blame for Snopes's money woes.
In legal papers filed in San Diego Superior Court allege:
While Snopes is built entirely around the concepts of transparency and truth, its founder, Defendant David Mikkelson has engaged in a lengthy scheme of concealment and subterfuge to gain control of the company and to drain its profits.
The company says Mikkelson unilaterally broke the advertising contract earlier this year. They also claim Mikkelson has bristled at shareholder efforts to rein in his spending.
Proper Media also claims Mikkelson carried out 'pervasive fraud' at Snopes. Furthermore, they claim Mikkelson used the accounts to pay for lavish trips and personal items while refusing requests from shareholders to examine his expenditures.