Jordan Belfort Protege Gerald Cocuzzo Pleaded Guilty Of Stock Fraud By Selling Stock In Fake Company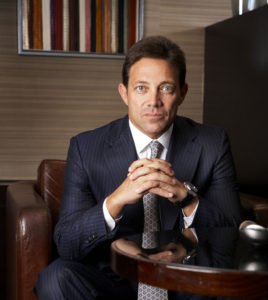 Jordan Belfort protege Gerald Cocuzzo was sentenced to 18 months in prison. The former stock broker was charged with fraudulent market manipulation of a fake company named ForceField Energy Inc. 
Cocuzzo and others engaged in a scheme to defraud investors in ForceField between 2009 and 2015. ForceField claimed to be a worldwide distributor and provider of LED lighting products. The former stock broker artificially controlled the price and volume of traded shares of ForceField. 
The former Jordan Belfort protege used nominees to purchase and sell ForceField stock without disclosing this information to investors. He also orchestrated the trading of ForceField stock to create the misleading appearance of genuine trading volume and interest in the stock. Additionally, Cocuzzo concealed secret payments to stock promoters and broker dealers who promoted and sold ForceField stock. The fraudulent scheme caused a loss of approximately $131 million to the investing public.
Cocuzzo received secret cash kickbacks from a ForceField executive between January 2015 and April 2015. The Executive gave Cocuzzo cash in exchange for purchasing ForceField stock in his clients' brokerage accounts. 
Cocuzzo also did not disclose these payments to his clients. Cocuzzo and others also attempted to conceal their participation in the fraudulent scheme. They also used prepaid disposable cellular telephones. Additionally, they used encrypted, content-expiring messaging applications to communicate. 
Several of other defendants included Tres Knippa. Knippa is a former underling of the infamous "Wolf of Wall Street" Jordan Belfort. 
Another Jordan Belfort protege Christopher Castaldowas also busted in the scheme.