Federal Court Rules Real Estate Industry Must Refund Homeowners $1.8 Billion. Amount Could Balloon To $5 Billion
A Missouri jury has handed down a landmark ruling against the real estate industry. The court ordered the National Association of Realtors and several large residential brokerages to reimburse homeowners $1.8 billion to $5 billion for artificially inflating commissions.
The real estate industry is expected to suffer serious ramifications because of the ruling.
A federal court jury determined realtors were capitalizing on decades-old rules. Those rules locked in commission rates despite home prices growing higher. Thus, allowing realtors to pocket increasingly large sums.
The ruling is the first of two major anti-trust lawsuits filed against the industry. These lawsuits pertain to realtors preventing homeowners from being able to lower costs despite people able to find homes online and bypass the need for a realtor.
Several major real estate firms including RE/Max settled before the trial.
Zillow saw their stocks fall amid uncertainty over the impact of the case.
Industry-wide policy changes regarding how agents engage with homeowners are now expected as a result of the ruling..
The NAR has faced accusations of inflating commissions for years. Yet, the defendants in the case were HomeServices of America and Keller Williams Realty.
Stockholders didn't welcome the news as some companies saw a noticeable stock drop when the ruling came in. 
Homeowners From The Midwest Filed The Suit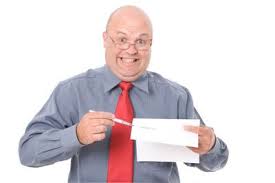 Several Midwestern states filed the lawsuit against the real estate industry.
The staggering $1.8 billion figure landed on in the case on Tuesday could also rise to upwards of $5 billion. Federal anti-trust rules that allow the presiding judge to triple the damages.
Alongside seeking the damages, the plaintiffs in the case also argued for significant changes to how the real estate industry operates.
Housing advocates are hailing the verdict as a milestone. However, the NAR has said it is readying an appeal.
'This matter is not close to being final as we will appeal the jury's verdict,' said an NAR spokesman Tuesday.
Plaintiffs also named Re/Max Holdings and Anywhere Real Estate as defendants. However, RE/Max Holdings and Anywhere Real Estate settled with the defendants before trial for $140 million.
The ruling caused RE/Max Holdings to take a significant hit. It ended the day with a 4.36% loss.
Zillow stock also took a major it. Zillow stock closed at a 6.98% loss on Tuesday. 
A spokesperson for the Berkshire Hathaway owned HomeServices of America said the company intends to launch an appeal to the verdict.
Keller Williams Realty did not commit to launching an appeal. However, they said they will consider all options.
Read More About The Real estate Market On MFI-Miami.