Romspen Investor Warning: Canadian Lender Froze and Has Reduced Investor Redemptions for Nearly A Year. Have They Become The Roach Motel Of Commercial Lending?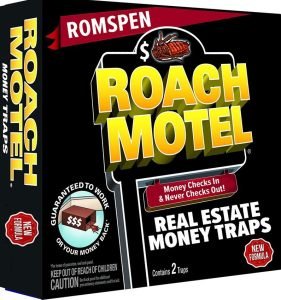 This Romspen investor warning is going out to all our readers who invest in commercial real estate. 
It appears Canadian real estate lender Romspen has become the Roach Motel of the commercial lending world. In other words, your money goes in but it doesn't come out.
News of the cash strapped Toronto lender freezing investor redemptions spread through the financial world and Canadian media in November. Now, the Canadian lender is only giving extremely reduced redemption payments. Matter of fact, Romspen even addresses this on their website. 
As a result, investors are hopping mad that they have not received full redemption payments in over a year. 
Robspen has started suing borrowers in an attempt to bring in much needed cash. However, multi-million dollar litigation takes years to battle.
Thus, this makes Romspen cash poor unless they get a much needed supply of steady cash from new investors.
Unfortunately for Romspen, their business model relies a steady cash flow from new investors to keep the lights on. This steady stream of investor cash helps keeps the lights on when the company has to foreclose on nearly 18 poorly underwritten multi-million dollar real estate loans they issued. 
All of this creates bad press and rumors in the financial world. As a result, rumors of Romspen teetering on insolvency have scared off potential investors. 
Romspen Stupidly Bet Big On Commercial Real Estate And Lost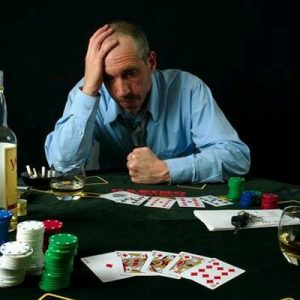 Romspen bet big on commercial construction and predevelopment loans in Canada and south of the border in places like Florida. However, now they have a huge problem. The problem became so bad that Romspen had to freeze investor redemptions. In other words, the Canadian company doesn't have enough cash on hand to pay investors.
Romspen's portfolio largely consists of construction and predevelopment loans that right now the bulk of which aren't performing.
The company's key investment tool, the Romspen Mortgage Investment Fund, grew particularly popular in the aftermath of the 2008 global financial crisis. Fifteen years ago, retail investors were hungry for sizable yields in an era of ultralow interest rates. The fund returned 7% to 10% annually for two decades.
However, that all changed after the COVID-19 pandemic. Rising interest rates and post-COVID-19 occupancy rates have destroyed the commercial real estate market. Matter of fact, it hit Romspen so hard the company had to freeze investor redemptions last November.
At the time, Romspen had $3.2-billion in assets under management. The company attributed the freeze to "suppressed" loan repayments. In other words, Romspen had no cash coming in the door.
The company disclosed to investors after the third quarter last year that 33% of it's portfolio were non-performing loans.
Romspen is a private lender. Therefore, Romspen's loan portfolio is confidential. As a result, hardly any information on which borrowers have not repaid is publicly available.
However, that may soon change. The courts may force Romspen to open their books. Why? Well, Romspen is involved in at least 12-18 lawsuits. At some point, a judge will make them open their books to prove monetary damages. 
Romspen Isn't Alone In Freezing Redemptions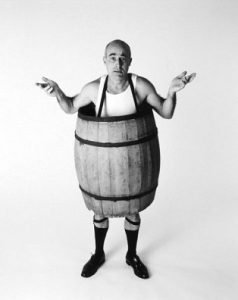 A growing number of Canadian private lenders and funds are also grappling with elevated redemption requests. Ninepoint Partners LP had to restructure its flagship private-debt fund last year after 25% of investors wanted out. In December, Blackstone Real Estate Investment Trust had to limit redemptions because so many investors wanted their money back.
Private lenders often struggle to fund elevated redemption requests. This is because the very nature of their loans makes it hard to recoup cash quickly.
Private loans can not sell loans to riskier borrowers on the secondary market. Thus, these types of loans are usually sold at deep discounts.
However, Romspen Investment Corp is locked in multiple court battles with some of it's largest borrowers. The company has multiple loan defaults allegedly totaling $333-million.  All this unpaid debt that has hindered Romspen's ability to fund investor redemptions.
Romspen Admits Their Liquidity Problems Are The Result Of Bad Loans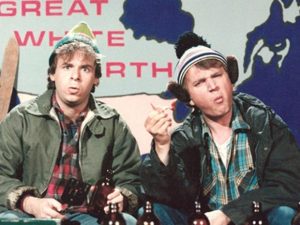 Romspen confirmed in an email to The Global and Mail that distress loans on the Woodbine Mall and Rexdale Mall, in the city's northwest corner, and 1500 Birchmount Road in Toronto were the reason for its redemption freeze.
The company has asked the Ontario Superior Court to appoint a receiver to take control of three properties that underpin the distressed loans. If approved, the receiver could sell the properties as it sees fit. Romspen could use the funds to recoup some of the money it is owed.
The three affected properties are the Woodbine Mall and Rexdale Mall in Toronto. the third is 1500 Birchmount Rd., in the city's northeast corner.
The borrower, Issa El-Hinn, also known as Chris Hinn originally defaulted on multiple Romspen loans in 2018. However, he signed a forbearance agreement with the lender at the time. He has since sold six properties and paid Romspen $222-million. The alleged $333-million still owed to Romspen is over and above the $222-million already paid
Hinn has yet to sell the Woodbine Mall. Woodbine is considered the most valuable of his three properties.
Private lenders usually underwrite short-term loans and Romspen's public fund data suggest only 2% of all loans in its largest fund have maturities longer than two years. However, the loans to Mr. El-Hinn were made many years ago, with the loan for Rexdale Mall dating back to 2013. Even if they weren't intended to be long-term loans, the defaults have delayed repayments by many years.
Mr. El-Hinn contests the amount owed, alleging in his court filing that Romspen has miscalculated. It appears Romspen miscalculated in more ways than one.  
Check Out These Government Websites If You Feel You Are A Victim Of Investment Fraud By Romspen.
Filing A Complaint In Canada:
Contact The Canadian Investment Regulatory Organization (CIRO) At 1.877.442.4322 For More Information. You Can Also Email Them At complaints@mfda.ca
If That Doesn't Work, Contact Deputy Prime Minister And Finance Minister Chrystia Freeland:
You Can Also Contact Her Office On Parliament Hill At 613.992.5234 Or Her Office At Her Toronto at 416.928.1451.
If You Are An American Citizen. Contact These Federal Agencies:
You Can File A Complaint With The Securities And Exchange Commission By Clicking Here.
Also, You Can File A Complaint With The Federal Trade Commission By Clicking Here
In Addition, You Can File A Complaint With FINRA By Clicking Here
Check Out These Articles About Romspen On MFI-Miami:
Romspen Investment Corp. Sues Fake Real Estate Tycoon
Miami Developer Caroline Weiss Accused Of Multiple Counts Of Fraud