Romspen Gave 3 Stoners Over $54 Million Dollars To Fund A Failing Cannabis Business. Now The Canadian Lender Is Shocked To Learn 2 Of The Partners Have Disappeared
Romspen gave 3 stoners a $54 million loan fund their giant marijuana grow operation in Oakland, California. Now it appears Romspen's money has gone up in smoke.
The 3 inexperienced cannabis operators operated a Denver-based legal cannabis company called Green Sage. They bought up two legacy Oakland buildings known as the Tinnery and the Cannery in East Oakland to build a legal indoor cannabis grow operation in 2019.
They brought with them the promises of hundreds of jobs and lots of city tax revenue. However, inexperienced stoners created a nightmare for everyone within a 5 mile radius of the grow house.
The 3 Stoners' Dream Turns Into A Nightmare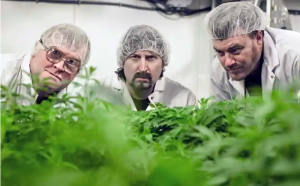 Green Sage raised about $20 million from private investors in 2016 and 2017 to buy the properties in East Oakland.
The 3 stoners' dream was to turn the properties into a major cannabis production and and distribution center.
The project would involve retrofitting the 100 year old buildings for power-intensive indoor pot cultivation.
Green Sage would earn the money back by leasing unused space to entrepreneurs eager to get into the newly legal California cannabis market.
However, the plan soon ran into obstacles and turned into a nightmare. The biggest of those was the fact the two buildings didn't have sufficient electrical supply to power the planned cannabis grows. As operations expanded at the properties, the existing transformers failed.
So to keep the grow lights on, Green Sagepulled a move right out the Canadian TV show, The Trailer Park Boys.
They began installing semi-trailer-sized diesel generators. However, they forgot one little detail. They never obtained the needed permits from the city or the Bay Area Air Quality Management District. The air district ordered the generators shut down. Plus,  Oakland's Environmental Democracy Project won a federal Clean Air Act injunction against Green Sage. They were in serious trouble.
The company also faced a plethora of other legal issues.
For the next five years, Green Sage and it's related companies were sued at least 32 times. Two dozen of those actions were from contractors and suppliers. In addition, tenants and a law firm sued them for not paying their legal bill.
Romspen To The Rescue!
However, in the midst of all this chaos, Toronto-based Romspen came to the rescue. The Canadian lender threw Green Sage a $54.5 million life line in the form of a cash loan in August 2019. Romspen's cash was intended to pay off earlier loans and help build out the two warehouses the 3 stoners described as a "state-of-the-art" cannabis facilities.
However, Green Sage faced an avalanche of lawsuits and didn't pay Romspen. 
Romspen Gave 3 Stoners Money. Now They're Money Money Has Gone Up In Smoke!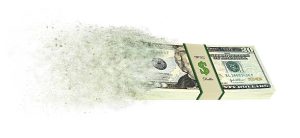 On March 29, 2023, Romspen foreclosed on the 3 stoners and Green Sage in federal court demanding $51,507,018 (Case 3:23-cv-01501-SK). 
However, Romspen discovered they had serious problem. They are unable to locate Green Sage co-owners Kenneth E. "Kenny" Greer Jr., and Bruce D. Miller.
A July legal filing claims Romspen hired process servers and private investigators to find them. Romspen has also alleged their process servers and PIs made 23 unsuccessful 23 attempts to contact Greer and Miller.
The Romspen documents say that in late May, Orange County private investigator William J. Murdoch attempted to track down Greer, who is believed to have an address in San Diego's La Jolla Shores neighborhood.
Romspen's process servers and private investigators were unsuccessful in locating Miller at addresses linked to him in Colorado, Wyoming and Montana. Efforts to find Greer at two addresses in Colorado and a third in Southern California also failed.
Romspen also alleges in their filing:
"Defendants have seemingly disappeared overnight, leased out or sold their prior residences and are quite clearly evading Plaintiff's numerous attempts to personally serve Defendants with the Summons and Complaint."
Romspen's lawyers have asked a judge to allow the lender to serve Greer and Miller by publishing notices in newspapers in the locales where they are believed to be living. 
Read More About Romspen On

MFI-Miami:
Romspen Threw In The Towel On Uphill Foreclosure Fight
Romspen Investors Are Mad As Hell And Want Their Money
Canadian Lender Romspen Is Withholding Partial Redemption Payments
Romspen Investment Corp. Sues Fake Real Estate Tycoon
Miami Developer Caroline Weiss Accused Of Multiple Counts Of Fraud
Romspen Sued For $21M In Miami Real Estate Fraud Case
Check Out These Government Websites If You Feel You Are A Victim Of Investment Fraud By Romspen.
Filing A Complaint In Canada:
Contact The Canadian Investment Regulatory Organization (CIRO) At 1.877.442.4322 For More Information. You Can Also Email Them At complaints@mfda.ca
If That Doesn't Work, Contact Deputy Prime Minister And Finance Minister Chrystia Freeland:
You Can Also Contact Her Office On Parliament Hill At 613.992.5234 Or Her Office At Her Toronto at 416.928.1451.
If You Are An American Citizen. Contact These Federal Agencies:
You Can File A Complaint With The Securities And Exchange Commission By Clicking Here.
Also, You Can File A Complaint With The Federal Trade Commission By Clicking Here
In Addition, You Can File A Complaint With FINRA By Clicking Here