Freedom Mortgage Spanked By CFPB To The Tune Of $1.75 Million For Illegal Kickbacks To Realtors
Last week, Freedom Mortgage was spanked by the CFPB to the tune of $1.75 million. The CFPB say Freedom Mortgage paid kickbacks to real estate brokers in exchange for mortgage loan referrals.
The CFPB said Freedom provided real estate agents with numerous incentives. These incentives included cash payments and paid subscription services. In addition, Freedom hosted catered parties and other events  with the understanding they would refer prospective homebuyers to Freedom Mortgage.
According to Modex, in the last 12 months, Freedom had a volume of $3.65 billion from 13,631 units.
Freedom Mortgage Tried To Evade Section 8 Of RESPA
The lender entered into "marketing services agreements" with over 40 real estate brokerages.
Freedom made monthly payments totaling approximately $90,000 to real estate brokerages in exchange for the brokerages' marketing services.
However, Freedom used these marketing services agreements to pay for mortgage referrals not marketing services.
Realty Connect alone received $6,000 per month from Freedom. However, they failed to perform many of the marketing tasks required under the agreement.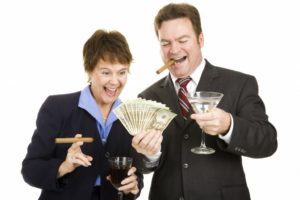 Freedom also gave real estate brokers and agents free access to valuable industry subscription services. These services provide information concerning property reports and comparable sales. In addition, these companies also provide foreclosure data. Freedom paid thousands of dollars per month for one of the subscription services to give access to over 2,000 agents for no cost.
Freedom required real estate brokers to be paired with a Freedom loan officer before brokers could have access. Since 2017, the real estate agents who received free access to these subscription services made more than 1,000 mortgage referrals to Freedom.
Also, Freedom hosted parties and other events for real estate agents and brokers. Freedom paid for the food and alcohol. In addition, they also paid for sporting events or other events.
Freedom also denied event sponsorship requests from brokers who did not refer mortgage business to Freedom.
David Luna, president of Mortgage Educators and Compliance President David Luma told a group of brokers last week:
"RESPA violation comes with a $10,000 fine per violation and one year of jail time. Do you want to be spending a year with Bubba?" 
CFPB Also Spanks Real Estate Brokers Who Received Kickbacks
The CFPB separately issued an order against a real estate brokerage firm, Realty Connect USA Long Island (Realty Connect), for accepting numerous illegal kickbacks from Freedom. Realty Connect will pay a $200,000 penalty and cease thumbing it's nose at Section 8 of RESPA.
Stanley Middleman, founder and CEO of Freedom Mortgage, bought a 16.25% ownership stake in the Philadelphia Phillies in June. The stake is worth approximately $455 million, according to Forbes. The Phillies have been appraised at a reported $2.8 billion for the purposes of this transaction.
Read More About Illegal Lender Activities At MFI-Miami.
What Freedom Mortgage did was nothing compared to what Wells Fargo used to do. Read about that below: