American Homeowners Grapple with Rising Financial Anxiety. Yet, Many Overlook Vast Home Equity Potential As A Financial Cushion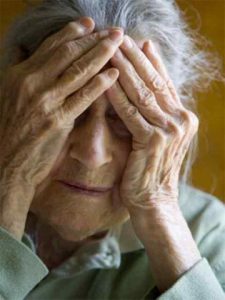 Finance of America Reverse LLC (FAR) has issued a new survey and it says American homeowners are freaking out. The survey shows that nearly 80% of American homeowners grapple emotionally about the state of the U.S. economy. 
The survey gauges homeowners' sentiment on home equity and long-term financial planning. It also gauges perceptions of the U.S. economy.
The survey shows concerns about personal financial expenses are intensifying. It states 61% of American Homeowners worry about unexpected healthcare costs in retirement. This is a 13% jump from 2022. 
40% of homeowners are also concerned about their ability to manage debt. Anxious feelings also surround discretionary expenses like buying a car or traveling.
Gender and generational patterns also come into play in the survey. 83% of women show greater concern about long-term financial stability compared to 75% of men.
Gen Z and millennials also express heightened anxiety about the economy and their retirement ability. Additionally, they also fear handling unexpected medical costs.
However, despite these financial fears, homeowners appear hesitant to tap into their housing wealth. The study shows only 32% of homeowners are  considering home equity loans.
Finance of America Chief Marketing Officer Chris Moschner told the media:
"There is a persistent lack of education and limited understanding of the benefits of home equity-based solutions and reverse mortgages." 
Moschner also stated the enormous $12 trillion in home equity amassed by seniors 62 and older represents a golden opportunity to bolster financial security.
FAR VP Steve Resch expressed optimism about the potential of home equity-centered financial solutions. He underscored the need for robust education initiatives for homeowners.
The survey further exposes a pervasive unfamiliarity among women and baby boomers with various financial tools. The study also pinpoints a distinct knowledge gap about how home equity and reverse mortgages can mitigate common financial challenges.
Read More About Real Estate And Mortgages On MFI-Miami