Generous Interest-Only Jumbo Loans To Super Wealthy Customers Is What Drove First Republic Over The Cliff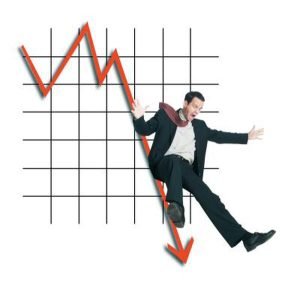 It appears the First Republic collapse was caused by the bank giving out attractive multi-million dollar interest-only jumbo loans to wealthy clients.
The failed bank sold loans with rock bottom interest rates to rich clients. Several of these clients included Goldman Sachs President John Waldron and music mogul Todd Moscowitz. 
Jumbo mortgages were a staple of First Republic's business model for decades. They were also a great deal for buyers. However, they became a huge burden for the bank rates began to rise last year. 
Its bankers lured in wealthy clients with low-cost mortgages. The bank also pitched it's attractive savings rates to lure them on higher profit businesses options like wealth management.
In return, the wealthy rarely defaulted on their loans. As a result, clients parked substantial sums of money in the bank.
First Republic Executives Were Sitting On A Time Bomb
The bank's business model soon became a liability with the collapses of Silicon Valley Bank and Signature Bank.
First Republic was essentially sitting on huge losses from mortgages worth around $137 billion.
First Republic soon fell victim to the same market forces and bad business decisions that contributed to the collapse of Silicon Valley Bank.
A Bloomberg analysis found wealthy executives snapped up these loans to purchase property in Manhattan.
First Republic handed out interest only mortgages worth $20 billion alone in 2020 and 2021. As a result, wealthy clients stood to make  a lot of money. The value of their properties increased by more than their payments.
The bank was happy to dish out the loans because the borrowers were wealthy and had good credit scores. That was until the Fed started raising interest rates.
The value of the loans depleted as Federal Reserve interest rates increased. Earlier this year, First Republic estimated its mortgage collection was worth $19 billion less than their original value.
Regulators announced on Monday morning that they had seized First Republic and the bank would be taken over by JPMorgan.
First Republic's collapse also came despite a $30 billion funding injection from 11 larger banks. The industry had hoped to stabilize the sector.