NAMB And Other Trade Groups Support Amending The FCRA To Ban Credit Bureaus From Selling Trigger Leads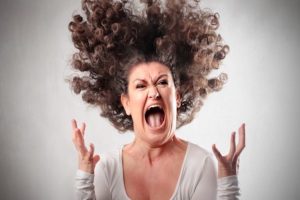 The National Association of Mortgage Brokers (NAMB) has announced it support legislation that would ban trigger leads. The NAMB is a trade group that represents the interests of individual mortgage loan originators and small to midsize mortgage businesses.
HR 2656 would amend the Fair Credit Reporting Act to prohibit the creation and sale of trigger leads. Representative Richie Torres of New York introduced the bill on April 17, 2023.
Trigger lead takes place when a consumer applies for a mortgage. The LO or his processor sends an inquiry to the credit bureaus. The LO's inquiry sets off a trigger that notifies the credit bureaus that the client is looking for financing. The credit bureaus then sell the trigger lead to competing mortgage companies. Of course, this is all done without the consumer's knowledge or approval. 
The leads consist of names, contact information and other data. This data also includes a significant amount of personal information.
This often creates confusion for borrowers. The buyer of the trigger lead could prompt the consumer to send personal information they may not have intended to share. 
However, HR 2656 would ensure that credit reporting agencies are barred from providing a consumer report in connection with a credit transaction that is not initiated by a consumer.
Other Industry Trade Groups Support Banning Trigger Leads
The Mortgage Bankers Association has also jumped on board. They say the bill is a good start and supports the legislation.
Housingwire says Loan officers also took to social media to support the long overdue legislation
Loan officers have been have been complaining about trigger leads for nearly a decade. LOs say they are bombarded with calls from angry clients complaining about receiving calls call center sweat shops. The call centers bombard clients within moments of filing out a loan application. 
This Article Originally Appeared On

 

Lender Meltdown.
Read More About The Imploding Mortgage Industry on MFI-Miami.