A Federal Judge Is Allowing A Rocket Mortgage Fraud Lawsuit To Proceed. Plaintiffs Allege Rocket Committed Fraud And Violated TILA.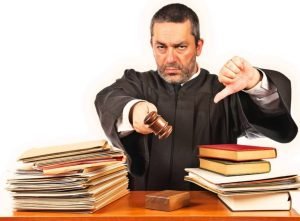 A federal judge in Pennsylvania last week dismissed five claims in a Rocket Mortgage fraud lawsuit. However, he did allow two other claims to stand.
Two property owners in North Carolina sued Rocket in October 2022. They claim Rocket fraudulently rejected their refi application to refinance in order to avoid approving a lower mortgage interest rate.
Plaintiffs, John J. Speicher and his wife, Patricia C. Giles of Wyomissing, Pennsylvania and Jeremy G. and Courtney Speicher of Concord, North Carolina filed their mortgage application in March 2022. The Rocket loan officer assured them their rate would be locked in at 3.99% for six weeks. 
Mortgage rates at the time began rising. However, on April 20, 2022, the two couples learned their application had been terminated. Rocket offered to restart the application, but said the rate new would be 5.5%. 
Another Rocket Mortgage Fraud Lawsuit
Their lawsuit against Rocket Mortgage claimed three different counts of breach of contract and negligence. They also allege Rocket of fraud and violating the federal Truth In Lending Act. In addition, they are claiming Rocket violated the Pennsylvania Unfair Trade Practices Act.
Rocket Mortgage filed a motion to dismiss the lawsuit. However, Judge Joseph F. Leeson Jr. didn't issue a ruling until April 11th. Judge Leeson dismissed five counts, But he did allow two counts in the complaint to move forward. 
Leeson ruled that the termination of the rate lock is not a breach of contract. The couples had argued that disclosure forms are a binding contract. He also dismissed claims of negligence because lenders do not owe a duty of care to borrowers.
However, the court agreed that the couples provided sufficient facts for their fraud and unfair trade practice claims. Leeson agreed that their may be merit to the argument that Rocket Mortgage knowingly misrepresented that plaintiffs would receive a 3.99% interest rate. The court ruled that plaintiffs relied on that representation. Thus, their reliance on that representation resulted in a financial loss.
The court dismissed five of the claims. The judge dismissed three of those claims with prejudice. He dismissed two claims without prejudice. As a result, the claims of negligence and of violations of the Truth In Lending Act could be amended and refiled.
This Isn't The First Time There Has Been A Rocket Mortgage Fraud Lawsuit:
Dan Gilbert Insider Trading Accusations Rattle Rocket Mortgage
Dan Gilbert's Amrock Title Ordered To Shell Out $740 Million
Quicken Loans Throws In The Towel And Agrees To Pay Fine To Feds
Quicken Loans Fraud Costs Single Dad With 4 Kids His Home
Detroit Based Quicken Loans Busted For Deceptive Practices Again!