The New New York Foreclosure Law Is Retroactive: What It Means To You If You Are Facing Foreclosure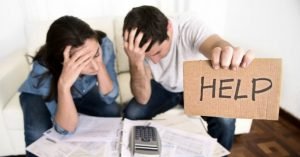 A new New York foreclosure law went into effect on January 1st. Governor Kathy Hochul signed the Foreclosure Abuse Prevention Act right before the stroke of midnight on New Years Eve.
The new law takes effect immediately. The law is a big win for homeowners. However, lenders and banks are far from happy with it. Why? It puts significant restraints on what lenders, servicers and investors can do and not do when foreclosing. Lenders and banks claim the new law jeopardizes their ability to recover their mortgage debt. They say the law not only affects any future foreclosures. They say it also affects all foreclosures currently in litigation. Many of these foreclosure cases have been in and out of litigation for nearly a decade.
What The New New York Foreclosure Law Says
MFI-Miami previously wrote about one aspect of the law. The law would enforce the New York's 6-year statute of limitations on foreclosure litigation.
Key provisions of the new law include:
A lender's voluntary discontinuance of a foreclosure will no longer re-set the six-year statute of limitations. Under the new law, a unilateral action by a lender does not extend the statute of limitations for a foreclosure action. Therefore, the lender is time-barred from foreclosing on the mortgage after the 6-year statute of limitations. 

The new law amends New York's "election of remedies" law. The law bars lenders from attempting to recover the debt after the statute of limitations.

Lenders are also prohibited from asserting that the statute of limitations did not expire. New York foreclosure mills like to make creative arguments of why the statute of limitations doesn't apply. Usually, they will claim their client did not validly accelerate the loan. Under the new law, the lender would be permitted to assert that acceleration was invalid.

The new law applies retroactively to any active and pending foreclosure action filed before December 30, 2022. 
Governor Hochul Signed the Law Despite Pressure From Wall Street Fat Cats 
Governor Hochul signed S5473 into law despite immense pressure from Wall Street. Wall Street lobbyists plan to pressure the legislature to amend the law. In particular, the retroactive application of the law to pending foreclosure actions.  The Wall Street lobby has even threatened court action to reverse the law including constitutional claims. However, lawyers say the courts move slow. Therefore, any changes to the law will take years.
Call us at 888.737.6344 to learn more. You can also check us out on Facebook