Broker Solutions Incorporated Doing Business as New American Funding Lays Off 240 Employees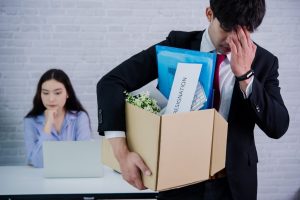 California-based New American Funding (NAF) said Tuesday it has reduced its workforce by about 240 positions this week. It had previously laid off employees in August.
Broker Solutions Incorporated doing business as New American Funding is a family-owned company.
Broker Solutions started as a loan processing and underwriting call center in 2003. The company then grew into a Fannie Mae, Freddie Mac, and Ginnie Mae direct lender, seller, and servicer.
NAF stated:
As a result of current mortgage market conditions, New American Funding took action this week to reduce its workforce. In total, the company separated approximately 240 positions from multiple locations.
It did not disclose if they were providing a severance package to affected employees. Nor how many employees remain on its staff.
The company also stated the layoffs did not warrant issuing WARN notices.
So far this year, the company said, it has cut 941 jobs.
NAF leadership stated the reduction was an effort to align the company for continued success. Executives said these decisions were not made lightly:
We recognize the enormous contributions that each of these valued team members has made to our company, sincerely thank them for their efforts, and wish them all success going forward.
NAF's loan-servicing business is based in Austin, Texas. Fitch Ratings said in a recent ratings report company is servicing 233,350 loans under management with an unpaid principal balance of $52.5 billion. NAF generates about 60% of new loan origination business through their retail channel. Whereas, the company's call centers generate about 40% of the company's originations.
Inside Mortgage Finance data shows NAF ranked 31st in the industry. The company also has a volume with $12.3 billion through the first three quarters of this year. That was down 46% from the same period in 2021.
This Article Originally Appeared On

 Lender Meltdown.
Read More About Mortgage Lending On MFI-Miami.