American Foreclosure Activity Increases 57% In October 2022 And Completed Foreclosures Increased By 18%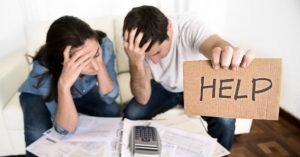 ATTOM's Foreclosure Market Report released Wednesday says American foreclosure activity increased by 57% from a year ago. There were a total of 32,376 properties either with foreclosure filings, default notices, scheduled auctions or bank repossessions in October. 
Nationwide, one in every 4,339 housing units had a foreclosure filing in October. Illinois posted the highest foreclosure rates with one in every 1,779 housing units with a filing. Delaware followed in second place with one in every 2,178 housing units.
October foreclosure activity was about 59% of pre-pandemic numbers. The current pace of foreclosures won't be back to normal mid-2023.
Fayetteville, North Carolina posted the highest foreclosure rates in October of among the 223 metro areas with a population of 200,000 or more. Fayetteville had one in every 1,135 housing units with a foreclosure filing.
Las Vegas had the greatest number of foreclosures in markets with population greater than 1 million. Sin City also had with one in every 2,062 housing units. Riverside, California had one foreclosure in every 2,127 housing units. 
Lenders repossessed 4,156 properties through completed foreclosures in October. This is up 18% from last month and up 37% year-over-year.
Repossessions in October were also just under 31% of where they were in October of 2019. Therefore, this is suggests that borrowers in foreclosure have been able to sell their homes prior to the foreclosure auction. This means a new flood of REO homes is increasingly unlikely to happen.
Illinois and New York had the top two spots for states that had the highest completed foreclosures in October.
Lenders started the foreclosure process on 21,829 U.S. properties in October. This is also up 103% from a year ago.
The top three states that had the greatest number of foreclosure starts in October included California with 2,594. Texas had 1,901 and Florida had 1,528.
Read More About Mortgage Lending On MFI-Miami.