Wells Fargo Will Pay $94M To Settle Class-Action Mortgage Forbearance Lawsuit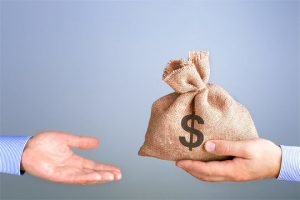 Wells Fargo will pay $94 million to settle a class-action lawsuit. Plaintiffs argue Wells Fargo unlawfully sent more than 200,000 mortgage borrowers into forbearance during the pandemic. The lawsuit says Wells Fargo also did it without their consent.
Plaintiffs argued that the bank provided forbearances to customers who made inquiries or expressed hardship. However, plaintiffs had not explicitly requested forbearance.
The decision by Wells Fargo damaged borrowers' credit scores. Thus making it more difficult for them to refinance their mortgages. The borrowers said Wells Fargo's actions also violated the CARES Act.
Wells Fargo denied any wrongdoing in its Sept. 9 settlement. The settlement was filed last week in federal court in Columbus, Ohio. It is awaiting for the presiding judge to  sign-off on it.
The lawsuit known as Echard v Wells Fargo Bank includes over 212,000 loans. The loans likely played some role in Wells Fargo's recent decision to pull back from mortgage lending.
Wells Fargo announced last month it was pulling the plug on it's mortgage lending business.
Earlier this year, CEO Charlie Scharf cited regulatory challenges and lending standards as a major reason for shrinking its mortgage footprint.
Scharf also argued depository banks are held to higher standards than nonbank mortgage lenders.
Wells Fargo has also been battling a series of controversies related to minority mortgage borrowing. The bank is also facing controversies in it's hiring practices.
In March, Bloomberg reported that Wells Fargo in 2020 rejected more than half of the refinancing applications of minority homeowners. The bank's 47% approval rate for Black customers was the lowest among major lenders. Its approval rate of white applicants for refis was 72% in 2020.
Wells Fargo has denied any wrongdoing and said its underwriting practices are consistently applied regardless of the customer's race or ethnicity.
Check out more Wells Fargo stories on

MFI-Miami:
Wells Fargo Pulls The Plug On Mortgage Lending
Another Wells Fargo Criminal Investigation Begins
Wells Fargo Was The Willy Wonka Of Booze, Drugs & Sex
Wells Fargo Created A Decade Of Hell For Michigan Homeowner
WF Consumer Lending Chief Fired For Diarrhea Of The Mouth
The Cattiness Of Wells Fargo Executives Rivals The Ladies From Dynasty
Wells Fargo Forecloses On Old Couple Who Sold Their Home 21 Years Ago