FTC And California Regulator Accuse California Mortgage Relief Operation Of Running A Scam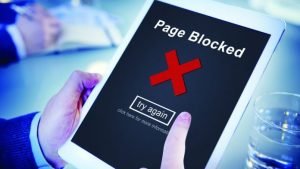 A federal court in California has shut down California Mortgage Relief Operation. Federal and state regulators say they were offering "sham mortgage relief" programs. Regulators also say the scam operated by Dominic Ahiga and Roger Scott Dyer cost consumers millions of dollars. They say some people lost their homes.
The FTC and the California Department of Financial Protection and Innovation petitioned the court to close the numerous businesses operated by the two men. Regulators allege the two men owned and operated several companies. The name of the companies were Home Matters USA and Academy Home Services. In addition to Atlantic Pacific Service Group and Golden Home Services America.
Regulators allege the companies charged consumers thousands of dollars to negotiate loan modifications for them.
Regulators Accuse Men Of Running A Bogus California Mortgage Relief Operation 
A federal judge in California entered a temporary restraining order against the defendants and froze their assets.
The individual defendants in this case are Ahiga and Dyer. The corporate defendants are Apex Consulting & Associates Inc., Green Equitable Solutions, Infocom Entertainment Ltd. Inc., and South West Consulting Enterprises Inc.
The FTC and DFPI complaint alleges  the defendants have been deceiving consumers since at least June 2018. The two men made false promises that they can negotiate lower payments on their mortgages.
Investigators claim the defendants target distressed homeowners. They use deceptive claims in telemarketing calls and text messages. In addition to  online ads. They often promise they can modify the homeowner's loan in just three months.
The complaint alleges the two men claimed to be affiliated with government agencies. They also claimed their services were part of government COVID-19 assistance programs.
The complaint also alleges that homeowners rarely got the promised modifications. The two men instead harmed homeowners with the scheme in numerous ways.
California Mortgage Relief Operation Misled and Lied To Consumers
Regulators claim defendants regularly misled consumers. They would tell homeowners they had a track record of success and could "beat the system."
The complaint alleges consumers would also receive documents with bogus claims about specific changes to their mortgage. These documents often included lowered interest rates or payments that were never delivered.
In many cases, the defendants also told consumers not to pay their mortgage while using their "services." This led to many consumers facing late fees and significantly lower credit scores. In addition foreclosure proceedings.
The defendants also required consumers to sign "cease and desist" letters that are sent to their mortgage lender. This was to require the lenders to communicate only with the defendants. This was so clients would not receive notices of missing payments or default.
The complaint alleges the defendants' practices violate numerous federal and state laws and regulations.
Check Out More Fraud Stories At MFI-Miami.com