Tampa Area Crackpot Eurich Griffin III Sentenced To Federal Prison For Tax Fraud Conspiracy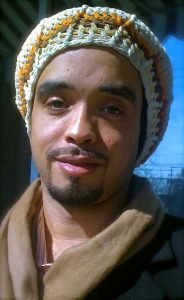 A Federal judge in Tampa sentenced a Tampa area crackpot to four years and nine months in federal prison. Eurich Griffin III pleaded guilty to conspiring to defraud the United States. Griffin prepared false and fraudulent tax returns.
In addition, the court also ordered Griffin to pay more than $1.6 million in restitution to the government. Griffin had pleaded guilty on March 14, 2022.
Court documents show Griffin recruited clients by convincing them that their debts entitled them to tax refunds. He then prepared false tax returns on the clients' behalf.
From 2013 and 2018, Griffin prepared and filed tax returns for clients. These clients sought more than $5.2 million in fraudulent tax refunds. The tax returns falsely claimed financial institutions withheld large amounts of income tax from the clients. Thus, this entitled the clients to a refund. In reality, the financial institutions had not withheld any taxes from these individuals.
Griffin and his co-conspirators filed fraudulent tax documents with the IRS that matched the withholding information on the tax returns. They also made the tax documents appear as if they came from the lenders. As part of the conspiracy, Griffin also submitted fraudulent promissory notes to the IRS totaling more than $1.35 million. 
Tampa IRS Criminal Investigation Special Agent Brian Payne told the media:
Let's call this scheme what it is – stealing. Griffin and his co-conspirators attempted to steal millions of dollars from the government by submitting fabricated tax returns. Thanks to the investigative work of our IRS-CI agents, we were able to shut this scheme down.
Tampa Area Crackpot Eurich Griffin Was A "Spiritual Advisor" Who Claimed To Be An Expert In Finance
Eurich Griffin III is the Founder of The Temple of Awareness. He is a graduate of Morehouse College in Business Administration. He is a "Wellness Consultant."
Griffin offered specialized "Commercial Remedies" for mortgage and Taxes. In addition, he advised people on debt collection matters.
The Temple of Awareness website states Griffin has dedicated his time to understanding the truth about the inner workings of the financial industry. Namely, the Federal Reserve and the world banking system. He also claims to be an expert in contract law related matters. Although, he never went to law school or is a licensed lawyer.
The Temple of Awareness also states Griffin began his journey spiritual awareness in 2000. He began in-depth studies of metaphysics and spiritual awareness. It was during this time, he claims he discovered the "truth" of our status as individuals in this country.
He taught himself contract law and the court system. He claims he learned the secret of the US Treasury and the IRS through metaphysical meditation. 
Check Out More Fraud Stories At MFI-Miami.com