MFI-Miami has Sent The Florida Department of Law Enforcement A FOIL Request For Documents From Their Mark Stopa Criminal Investigation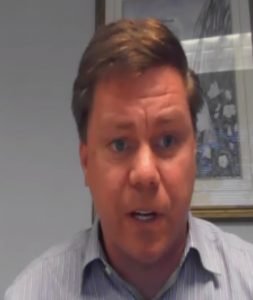 Believe it or not, its's been nearly 4 years since FDLE raided Mark Stopa's law office. The Florida Department of Law Enforcement (FDLE) and the FBI are still working on the Mark Stopa criminal investigation.
However, in the meantime, this lunatic is still running the streets causing chaos by abusing the legal system.
Somehow he still likes to think he's still got "it" as a lawyer. The only problem is, he never had "it" as a lawyer.
He also files frivolous lawsuits against people who write about how he disgraced himself as a lawyer.
Here's a fun fact. Stopa's antics in court are also kind of humorous. He rambles on and acts like he's hopped up on crack or meth. However, Stopa's recent weigh gain would indicate that he's not. Seriously, the guy has gotten quite rotund. He looks like a drunk and bloated Orson Welles.
For added fun, you can bring up his disbarment on the record. He'll start crying and have a conniption.
Trust me, those are always fun to watch. You'll get a taste of why half the judges in Florida and the Florida Bar wanted to revoke his law license. 
Anyway, I get calls from Stopa's victims and former associates asking me what is going on with the FDLE investigation against him.
Unfortunately, I have to tell them that I have no idea. I never did business with Stopa. Matter of fact, I refused to do business with him. Therefore, I can't offer FDLE anything they don't already know.
The FOIL Request Regarding The Mark Stopa Criminal Investigation
I've been dealing with Mark Stopa's schizoid behavior for nearly two and half years. Yes, his frivolous lawsuit against one of my defunct LLCs is still going on. 
Now I know why judges along west coast of Florida lined up to have him disbarred. The man is definitely psychotic.
Stopa finally drove me to the point that I decided now is the time to do some due diligence on Mark Stopa.
Therefore, I sent a Freedom of Information (FOIL) request to FDLE regarding their ongoing investigation into Mark Stopa. Hopefully, we get it before he gets indicted. Assuming he does get indicted. 
Here is what we asked for: 
Copy of the warrant from the 2018 raid on his office.

List of all people interviewed by the FDLE including Stopa and Adrienne Federico, any past employees. As well as, any past clients and past business associates. In addition, we asked for interviews with members of the Florida Bar and other members of his family.

All subpoenas and/or interviews to all Mark Stopa's mistresses and girlfriends. As well as, all male and female sexual partners outside of his marriage.

Copies of all reports and video recordings regarding previously stated interviews.

Any body cam footage worn by law enforcement during the August 2018 raid on Stopa's office.

Copies of any documentation regarding any investigations into his and his wife's alleged ownership to several of the New Mexico LLCs mentioned in the infamous 200 page "Dossier" Stopa mentions in his book. 

Copies of all affidavits from witnesses who signed attorney/client privilege waivers.
If you are a victim of Mark Stopa or have any information about Mark Stopa, contact the Florida Attorney General Office Of Statewide Prosecution at 813.287.7960.
Also, Read More About Disbarred Lawyer Mark Stopa:
Psycho Mark Stopa Goes On A Redneck Rampage
Disbarred Lawyer Mark Stopa Sued For Fraud By Federal Court Trustee
Is Mark Stopa Going To Prison? Inquiring Minds Want To Know!
Adrienne Federico And Mark Stopa: Snow White And The Angry Dwarf
Disgraced Foreclosure Lawyer Mark Stopa Has Twitter Tantrum
Foreclosure Lawyer Mark Stopa Permanently Disbarred
Mark Stopa's Former Law Firm, Stay In My Home PA Officially Files For Chapter 7 Bankruptcy
Lawyer Mark Stopa Allegedly Made Millions On Equity Skimming Scam
The Tantrums And Tiaras Of Attorney Mark Stopa
Judge Recommends Foreclosure Defense Lawyer Mark Stopa Get 1-Year Suspension And Mental Health Counseling
Florida Bar Presents New Evidence Of Mark Stopa Wrongdoing
Florida Supreme Court Puts Mark Stopa Suspension Into Effect Immediately
Mark Stopa Law Firm Imploding Into Chaos! Bankruptcy Imminent!