Former Obama Adviser Seth Andrew Sentenced To 366 Days In Prison For Stealing $218,000 From Charter School Network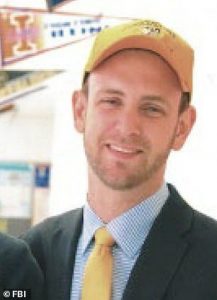 Federal prosecutors in Manhattan announced former Obama adviser Seth Andrew was sentenced to 366 days in prison. Federal Judge John P. Cronan imposed Andrew's sentence yesterday.
U.S. Attorney Damian Williams said:
(The court sentenced) Seth Andrew for stealing from those who once trusted him. Andrew committed this crime to attempt to punish non-profit charter schools because they declined his offer to return as their leader.  Thankfully, the victim of Andrew's crime was resilient. Today's sentence sends a message that those who engage in fraud schemes from others will face consequences for their conduct.
The former Obama adviser pleaded guilty to stealing $218,000 from a charter school network. He allegedly stole $218,000 from the network to get a lower interest rate on a multimillion-dollar luxury Manhattan apartment.
Andrew pleaded guilty to a single charge of wire fraud.
He also admitted that he moved money in 2019 from the charter school network to other bank accounts without authorization.
Federal prosecutors also been charged Andrew with money laundering. In addition, they also charged him with making a false statement to a bank.
Consequently, he now faces up to 20 years in prison at his scheduled April 14 sentencing.
In 2005, Andrew was a founder of Democracy Prep when it started in New York City. 
Students at the school make up of mostly lower-income people of color. It has helped raise test scores for economically challenged children in Harlem. 
Andrew left his role as a superintendent of the school in 2013. The Obama Administration hired him to work in the U.S. Department of Education and as a senior adviser in the Office of Educational Technology at the White House. The job lasted until November 2016.
Read more about Seth Andrew and his conviction on the
MFI-Miami Blog.