Wells Fargo Mortgage Sales Expected To Plummet By 50% For The Second Quarter of 2022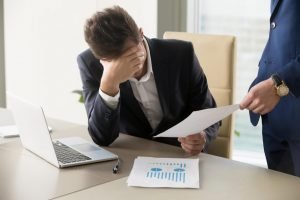 Wells Fargo CFO Mike Santomassimo warned investors that Wells Fargo mortgage sales are expected to drop 50%, 
Santomassimo blamed higher interest rates that have destroyed the refinance market. Wells Fargo refinance originations are currently down about 82% this point last year. He also stated that home affordability remains a challenge in the purchase market.
Wells Fargo originated $37.9 billion in the first quarter of 2022. This is down 21% quarter-over-quarter and 27% year-over-year. Wells Fargo's share of refinances declined from 64% to 56% in the past 12 months.
Mortgage banking income in the first quarter totaled $693 billion. This is down from $1.3 billion year-over-year. Revenue from home lending fell to $1.5 billion last quarter. As result revenue from these loans fell 33% from the prior year.
Those figures will look even worse in the second quarter, Santomassimo told Morgan Stanley conference attendees. Rates on conventional mortgages are now in the 6% range, which will further dampen demand.
Executives at Wells Fargo this year repeatedly have said the home lending division would shrink.
The company recently laid off several hundred workers from its home lending division. The bank cited a need to reduce capacity amid lower origination volumes.
Wells Fargo also has been battling a series of controversies related to minority. In March, Bloomberg reported Wells Fargo in 2020 rejected more than half of Black homeowners' refinancing applications. The bank's 47% approval rate for Black customers was the lowest among major lenders according to HMDA data. Its approval rate of white applicants for refinance loans was 72%.
Wells Fargo denied any wrongdoing. The bank also said its underwriting practices are consistently applied to everyone.
Scharf cited lending standards for conforming loans set by Fannie Mae and Freddie Mac. As a result, Wells Fargo has a smaller footprint.
Also, Check More Crazy Wells Fargo Mortgage Stories Below:
Another Wells Fargo Criminal Investigation Begins
Wells Fargo Was The Willy Wonka Of Booze, Drugs & Sex
Wells Fargo Created A Decade Of Hell For Michigan Homeowner
WF Consumer Lending Chief Fired For Diarrhea Of The Mouth
The Cattiness Of Wells Fargo Executives Rivals The Ladies From Dynasty
Wells Fargo Forecloses On Old Couple Who Sold Their Home 21 Years Ago