Ford CFO John Lawler Warns Recession May Be On The Horizon. He Says Ford Credit Reports A Rise In Car Loan Delinquencies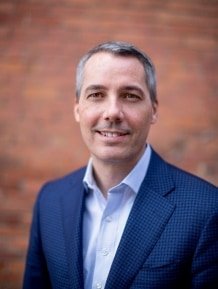 Ford CFO John Lawler told a Deutsche Bank automotive conference last week that auto loan delinquencies start to increase. He said the automaker's financing arm, Ford Credit, says it could be a warning of a potential recession. 
However, Lawler said:
It's not yet a concern for us because, coming out of last year and through the first part of this year, they were very low. It seems like we're reverting back more towards the mean.
We're looking for every indication and every data point we can to get a read on where the consumer is, where they're headed given everything that we see out there, the inflationary pressures, the economic issues, et cetera. So we are seeing some headwinds there a little bit when it comes to delinquencies as maybe a leading indicator.
Edmunds reported that average monthly car loan payment hit a record of $656 for new vehicles. They also report used car payments have hit a record of $546 for used vehicles in May. The average APR for new vehicles hit 5.1%. The company also says that loan term for a used vehicle hit a record of 70.8 months.
Those borrowing costs are expected to climb even higher as interest rates increase to tame scorching-hot inflation.
Ford is also keeping a close eye on prices for used trucks, large vehicles and SUVs. In May, used car prices surged 16.1% year over year, according to consumer price data from the Bureau of Labor Statistics.
Interest Rate Increases Will Increase The Cost Car Ownership
On Wednesday, the Fed hiked rates by 75 basis points for the first time in nearly three decades and outlined an aggressive path of rate increases for the remainder of the year. Fed predictions show policymakers expect interest rates to hit 3.4% by the end of 2022.
Despite the latest headwind, Lawler noted that consumer demand for Ford's vehicles remains strong. The company is working to reduce its costs to offset inflationary and supply chain-related pressures.
Ford has begun an aggressively exploring scenarios in the event of an economic downturn. Lawler pointed out that both the company and broader auto industry are in a much different position than previous recessions, where inventories and incentives to move out old models are typically high.
Lawler also said:
We're very lean on inventories. We have an order bank that's significant at over 300,000 units. So it's a completely different environment heading into what could be a potential recession than anything I've seen in the past.
Read More Articles On MFI-Miami