MAMA MIA! Here We Go Again! Major Lender, First Guaranty Mortgage Corporation Closes It's Doors! Company Files Bankruptcy!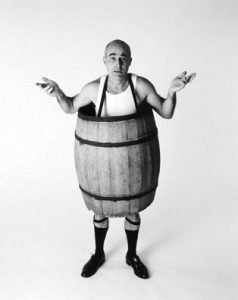 16 years years ago, mortgage lenders began dropping like flies at the beginning of the great recession. Well, it's deja vu all over again! First Guaranty Mortgage Corporation (FGMC) and its affiliate Maverick II Holdings have shut their doors earlier this week. Then, late last night, they filed for Chapter 11 bankruptcy protection.
FGMC CEO Aaron Samples told HousingWire:
(The company had) significant operating losses and cash flow challenges due to unforeseen market conditions for industry.
Global investment management firm PIMCO controls FGMC
FGMC laid off around 80% of its workforce in a virtual meeting. Later that day, the company sent a WARN Notice to the Texas Workforce Commission. 
After mass layoffs last week, correspondent lending partners have complained about a total lack of communication with the company. FGMC has a backlog of loans that have been approved that have not been funded. As a result. brokers are concerned they're files won't close.
Sources say FGMC adopted an aggressive pricing strategy to purchase loans from correspondent partners. FGMC offers paying 20 bps higher than other investors on 30-year fixed-rate mortgages. FGMC was caught with their pants down when the markets became particularly volatile in mid-June. As a result, PIMCO made the decision to shut the company down.
The company said the bankruptcy action has no impact on closed mortgages. FGMC said it has taken steps to accommodate borrowers who have started but not yet completed the loan process.
The lender claims that loans in their pipeline will be closed and funded. 
FGMC said it is in the process of developing an employee incentive and retention program, which requires Court approval. As part of the Chapter 11 process, the company retained a portion of its workforce to manage the business. 
Also, check out:
Mortgage Industry Faces More Mass Job Layoffs