Steroidal Family Feud Goes Medieval: Judge Orders Two Retired Sisters To Riker's Island Where They Were Strip Searched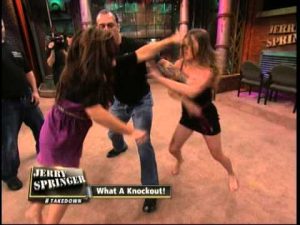 This steroidal family feud is so crazy that this family should be on Jerry Springer. Forget the TV game show Family Feud. These sisters would drive ladies man host Richard Dawson into a insane asylum.
This family feud has turned into a  14-year-long legal fight among five siblings over a Queens woman's estate. The family fight has landed two of the elderly sisters in jail. Now one of them may lose her home.
Retired sisters Jean Mamakos and Irene Savadian thought they could live their golden years in peace and comfort. Yet, they have been locked in a bitter battle with their other siblings over their mother's $2.7 million estate.
Frances Perrenod died in 2006. She named Mamakos and Savadian as the executors of her estate. She made the all five of her children as beneficiaries.
Perrenod was a homemaker. However, and her husband, Charles, who died in 1988, manufactured specialized miniature light bulbs.
Each sister accuses the other sister of wanting more.
Steroidal Family Feud Begins To Go Off The Rails
The sisters started fighting in 2008 and the battle has only intensified. The objections they have include the payment of legal fees to settle the estate with money from it. They also object to the costs to pursue mineral rights owned by their mother.
Other siblings allege that the executors were too slow in selling their mom's Forest Hills home. They sold the Tudor home in 2014 for $1.8 million.
Anette Klingman, the oldest sibling who is a lawyer alleges her sisters were mismanaging the estate. Klingman also alleges her sisters stole money from the estate. She also joined Klingman in her opposition to them with sister. Yvette Ravina and their late brother joined her. Unfortunately, he died in 2020.
Mamakos and Savadian claim things really got ugly during a hearing Queens Surrogate Court in April 2016. Mamakos said that during a lunch break:
"All these people jumped on us. They put us in handcuffs."
Once back in the courtroom, Savadian demanded that Queens Surrogate Judge Peter Kelly appear to explain why they were being treated like criminals.
Judge Kelly sent the two sisters to jail. He told them they were in contempt of court.
The sisters had issued a $100,000 distribution to each beneficiary. However, the three siblings refused to cash.
Klingman told The New York Post the payments were "a clumsy bribe."
Steroidal Family Feud: Guards At Riker's Island Strip Search The Elderly Sisters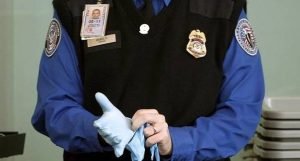 The judge had directed the two sisters to return their checks. However, Savadian refused.
As a result, bailiffs hauled both sisters off to Rikers Island. Guards then strip searched them on their arrival and spent 21 days behind bars.
Mamakos said she lost 10 pounds at Rikers. She also said she subsisting largely on oranges and water. It was her second jail stint for her. Mamakos was locked up for three days in Washington state in 2013. Apparently, she had an altercation with an United Airlines flight attendant over a seat.
Mamakos and Savadian paid $50,000 to retain a lawyer to get them released from lockup.
However, upon their release, they discovered Kelly replaced them as executors. The judge replaced them as executors with their sister, Ravina.
Steroidal Family Feud Leads To One Sister Trying To Seize Another Sister's Home
The court entered into a final judgment in the estate in 2018. Judge Kelly ordered Mamakos and Savadian to pay their siblings $1.8 million. He also ruled they had re-imburse the the estate for money they used for legal and other expenses. Kelly ruled against a motion to vacate the judgment in October 2021. Consequently, the sisters are now trying to appeal the ruling.
Meanwhile, Mamakos, a widow who lives on Long Island, is selling a condo she owns in Manhattan to help pay the judgment.
Ravina started proceedings in South Carolina to take Savadian's $400,000 house. The former Manhattan resident moved down south seven years ago after raising two sons as a single mom.
Klingman said her sisters were dragging out the case with "bulls–t appeals."
She also stated that she did not feel badly about the foreclosure action on Savadian's home.
You Can Also Read More Stories At

MFI-Miami.