Sales Of Passports-By-Investment AKA Golden Passports Spike By 337% As People Flee To Places Like New Zealand And Portugal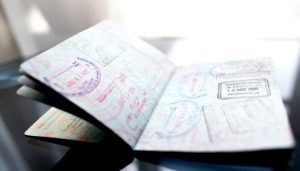 Soaring numbers of Americans are buying 'golden passports.' Golden passports or Passport-By-Investment grants people citizenship to places like New Zealand and other 'safe' countries.
Business Insider reports sales of Golden Passports to American nationals worth between $50 million and $20 billion have skyrocketed by 337% since 2019.
Portugal, Malta, New Zealand and Austria are just a few countries offer citizenship in return for investment. Other countries don't even require you to live there. They only require you visit of just a few days there each year.
Other issues said to have seen the demand for foreign passports spike include the likely end of Roe V Wade. Florida's "Don't Say Gay Bill" and Trump's January 6, 2021 attempted coup d'etat.
Former Google CEO Eric Schmidt was one of the rich elites seeking a 'golden passport.'
He applied for European citizenship in 2020 through Cyprus's now defunct program.
Issues plaguing America have caused billionaires to share a single concern, a fear about the future of American society.
How Much You Pay For A Golden Passports Depends Where You Go And How Strong Their Passport Is
European Countries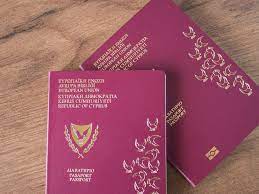 Among the most popular countries billionaires are seeking citizenship for is Portugal. Portugal offers a five-year residency permit. This allows for visa-free travel to 26 countries in the European Union.
Portugal
Portugal's program requires a minimum investment of $200,000 in real estate. It also only requires an average stay of just seven days a year in the country. Portugal allows individuals to apply for full-time citizenship when the visa expires. Citizenship takes an additional three years. This gives you a EU passport.
Malta
Malta offers EU citizenship to those who contribute more than $740,000 to the national development fund. Participants must also contribute more than $860,000 into real estate investment. In addition they must contribute more than $12,000 to charity and provide proof of at least 36 months of residency.
The nation also offers an expedited process. This program calls for proof of 12 months of residency. However, the applicant must contribute more than $925,000 to the national development fund.
Austria provides 'golden passports' through investment directly. Austria  asks foreign applications to invest more than $12.3 million into a business. They can also make a $3.7 million contribution to the government development fund.
Other European Countries
More and more European Union Countries are also offering Golden Visa and Golden Passports. Several other countries include:
Greece

Spain

Ireland

Bulgaria

Cyprus
New Zealand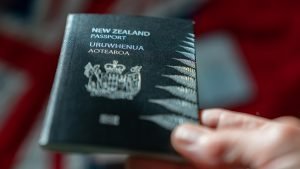 New Zealand grants permanent residency status to those investing in residential or commercial property. Applicants can also invest into high growth investments and government bonds.
The country's Investor 1 visa asks for about $6.5 million in investments over three years. It also requires applicants to stay in the country for 88 days over that timespan.
The Investor 2 visa asks for about $2 million in investments over four years. That program requires applicants to be 66 or older. It also requires you to stay in the country for 438 days over four years.
South America
South America countries like Colombia also offer Golden Passports for a cheaper price. Unfortunately, Colombian passports don't offer visa free travel to the US. However, a Colombian passport gives you visa-free access to the Schengen zone.
Colombia only requires an investment of $170,000 in real estate or a Colombian business to get a permanent residency. You can then apply for citizenship after which takes about 5 years.
Contrary to what most Americans believe, Colombia is safe for foreigners. It is also offers a more affordable and relaxing lifestyle.