Flagstar Bancorp Q1 Earnings Plummet 64%. Management Sheds 20% Of Workforce! Is The Bank Teetering On Insolvency?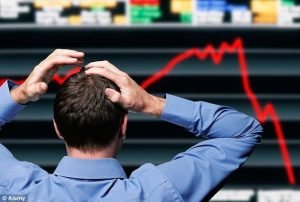 Flagstar Bancorp CEO says he is optimistic about 2022. CEO Alessandro DiNello made the comments after the bank profits dropped 64%. He added that the drop was due to a 'transitionary period' in the first quarter.
The Michigan based bank provides home loans through a wholesale network of brokers and correspondents in all 50 states. It also has 82 retail locations in 28 states.
As a result of the plummeting profits, the bank announced it was cutting costs including firing 20% of it's workforce.
Flagstar will eliminate 420 of 2,100 positions on its mortgage staff before the layoffs and job cuts.
No information was immediately available on whether laid off employees received a severance package.
Flagstar Bancorp reported first quarter 2022 net income of $53 million. This is down 37.65% from net income of $85 million in the fourth quarter of 2021. The results also were down 64.4% from net income of $149 million.
Flagstar Bancorp CEO Tries To Put A Positive Spin On The Bank's Bleak Future
DiNello noted that the bank's gain-on-sale revenue was "under significant pressure" due to mortgage interest rates rising at the fastest rate this century.
Flagstar reported net interest income in the first quarter of $165 million. This is down $16 million or 9%, from the fourth quarter 2021. The bank said the results primarily reflected a $2.7 billion or 11% decrease in average earning assets. These are primarily from mortgage loans held-for-sale and warehouse loans. Flagstar claimed this was due to seasonality and a smaller mortgage origination market. 
Despite the job cuts, DiNello said, Flagstar remains "focused on reinforcing mortgage profitability," and said company officials "believe we can use our market position and scale to succeed in a mortgage market with fewer players."
"This quarter highlighted the resilience of our business model," Flagstar Bancorp President & CEO Alessandro DiNello said. 
You Can Also Read More Banking And Mortgage Industry Stories At

MFI-Miami.