Federal Open Market Committee Raises Interest Rates As The Country Recovers From The Covid-19 Pandemic. Fed Plan 6 More Rate Increases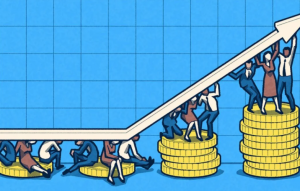 The Federal Open Market Committee of the Federal Reserve raised interest rates for the first time in four years. Thus, marking an end to the easy money that gave rise to the hottest mortgage market in American history.
The Federal Open Market Committee was predicted to raise the federal funds rate by 25 basis points. 
The FOMC designed the move to slow the pace of inflation by increasing the cost of mortgage borrowing. Inflation hit 7.9% for the year that ended in February. It is unknown if it slows the frenetic pace of a housing market with historically low supply.
The Fed also said it planned to raise rates six additional times in 2022 and three times in 2023. These announcements give more certainty to investors in the secondary market to  ease overall volatility somewhat.
However, big questions remain. It's still not entirely clear how quickly the Fed will unwind its $9 trillion balance sheet. The Federal Reserve said it would "begin reducing its holdings of Treasury securities and agency debt and agency mortgage-backed securities at a coming meeting. Yet, they did not get more specific.
The Fed's purchases of Treasuries and MBS ended this month. The purchases were designed to support the economy during the Covid-19 pandemic. However, it helped the housing and mortgage markets reach never expected heights.
Fueled by a sharp drop in mortgage rates during the pandemic, the U.S. mortgage industry funded $4.1 trillion in new loans in 2020 and $3.9 trillion in 2021 (57% refinances and 43% purchases), according to the MBA.
Lenders switched gears to serve a heavy purchase market when refi applications fell by 1/3 in February. 
Last week, Zillow reported that housing inventory dropped to 729,000 listings in February. This is a 25% drop year-over-year and a 48% fall since February 2020. 
Read More Articles On

MFI-Miami