Is The Term "True Floridian" Another Name For A Cracker? Average Florida Residents Think So. 
Last week, I posted an article about the demand letter I received from Delray Beach Commissioner Ryan Boylston's idiot lawyer. Yes, the guy who's law office is a Boca Raton UPS store.
Unfortanately, I had limited space in the article, so I couldn't go into detail about some of the whackier accusations he and his lawyer, Justin Bennett claim I made about Boylston's "True Floridian" brand.
Bennett and Boylston's accusations were right out of the Twilight Zone of Nuttiness. The accusations centered around my criticism of Boylston's T-shirt business with the crackeresque name, "True Floridian."
After all, if you ask anyone what a "True Floridian" is, it will conjure up images of some old white guy with a thick southern accent waving a Confederate flag and whistling, Dixie or Swanee River.
It turns out, I am not the only one who shares this opinion. It is also the opinion of about a dozen people I spoke wit walking down Atlantic Avenue in Delray Beach. They also laughed at Bennett's idiotic letter. 
They asked, "Who is this Boylston guy?" and "Man, is this Boylston guy full of himself or what?" 
My favorite is, "This guy sounds like a used car salesman after he got busted conning someone into buying undercoating."
This guy's comment is classic. Not too many people know Ryan Boylston used to be a used car salesman in Pompano Beach.
We all know what dealing with a South Florida car dealership is like. Of course, I will be writing more about Ryan Boylston's past ambitions to live the Jerry Lundergaard lifestyle.
White Boy Ryan Boylston Accuses White Owner Of MFI-Miami Of Being Racist Against The White People Who Own "True Floridian"
Bennett and Boylston made a lot of outlandish claims in the letter. As one can guess, the letter says more about Ryan Boylston's frail ego and sense of white suburbanite entitlement than it does about the article. 
The whackiest accusation pertains how I used "hate speech" in the article. As you can see in Bennett's letter, he reiterates this multiple times.
However, there is one small problem with this. Ryan Boylston is a caucasian male. The Department of Justice does not consider Caucasian males a protected class. The DOJ and legal precedent only classifies Asians, people of African Descent, Hispanics and non-Christian religous groups as protected classses when dealing with discrimination and hate speech.
It shows Boylston and Bennett have absolutely no understanding of the basic legal concepts of "hate speech."
This is also really odd considering Bennett is a real estate and title lawyer. Discrimination and and hate speech is one of the first things they teach you in real estate school. 
I can hear a judge now as he's trying to keep from laughing as he dismisses Bennett and Boylston's case in summary judgment:
"Let me get this straight. A white guy is accusing another white guy of being racist for accusing the first white guy of using cryptic Nazi rhetoric?"
Boylston Makes The Fictitious Claim I Made Racist Comments About His Wife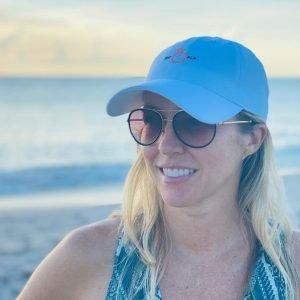 Boylston and Bennett then make the false claim that I referred to Boylston's wife, Cassidee Boylston as a "Cracker." Of course, this didn't happen. Also, Boylston and Bennett claim I'm using racial slurs against her. 
Cassidee Boylston's name does not appear anywhere in the article. So to make the claim that Cassidee Boylston was defamed is a joke. By making this claim Bennett makes Ryan and Cassidee Boylston look like self-absorbed and self-entitled white suburbanites. 
The cracker comment in the article is a criticism of the name of the company. It is not defamation nor is it "hate speech."
Sunbiz Has No Record Of Cassidee Boylston Having An Ownership Interest In True Floridian Company LLC
According to the True Floridian's Sunbiz filing on June 22, 2021, Cassidee Boylston has no ownership interest in True Floridian Company, LLC.
The Sunbiz listing shows  Ryan Boylston as the Registered Agent of True Floridian Company, LLC. It also shows Ryan German, Christopher Colligan and Travis Gale as managing owners. German recently moved to Orlando. Colligan lives in Lake Worth and Gale resides in Denver, Colorado.
True Floridian Company, LLC has it's business address as 1250 Elizabeth Ave., Suite 3, West Palm Beach, FL 33401. This address is the same address Ryan Boylston's marketing firm, 2Ton and several other companies he is involved with. 
It appears German, Colligan and Gale also own an entity listed on Sunbiz as True Floridian, LLC. True Floridian, LLC was established in 7/21/2019. The Sunbiz registration lapsed in 2020 and was re-instated on 2/10/2021.
This True Floridian corporate entity doesn't list Boylston as a registered agent and the principal address is German's address in Orlando. 
Again, Cassidee Boylston's name does not appear in this corporate filing. 
Sunbiz shows Cassidee Boylston was owner of "Tru Floridian, LLC." However, she voluntarily dissolved that LLC on August 11, 2021. 
Read More About Ryan Boylston and True Floridian Below:
Delray Beach Residents Accuse Ryan Boylston Of Anti-Semitism
Crybaby Ryan Boylston Threatens To Break Florida Law To Silence Critic
Is Florida Attorney Justin Bennett An Idiot? You Be The Judge!